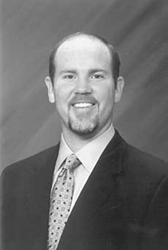 New Iberia, LA (PRWEB) May 26, 2014
Dr. James Finley announces that residents can now receive laser gum surgery in New Iberia that can be both less painful and less invasive than traditional gum surgery. Dental patients who are suffering from the uncomfortable symptoms of gum disease can now receive the Laser Assisted New Attachment Procedure (LANAP®) as an advanced and accurate gum surgery alternative.
Gum disease is characterized by three main stages and is often caused by an insufficient dental hygiene regimen resulting in bacterial accumulation. Patients who suffer from the disease may exhibit a variety of symptoms, including bleeding gums, receding gum lines, loss of teeth, chronic halitosis (bad breath), and many other uncomfortable symptoms. If left untreated, gum disease may potentially lead to other serious health issues, including heart disease, diabetes, and low birth weight babies. Although the consequences of untreated gum disease symptoms may be severe, some patients avoid treatment because they are afraid of undergoing traditional invasive gum surgery and are not aware that they have the option of receiving a minimally invasive gum surgery alternative called LANAP®. Dr. Finley seeks to raise awareness of this lower pain laser gum surgery in New Iberia for residents who suffer from moderate to severe gum disease symptoms.
New Iberia residents who receive laser gum surgery can usually expect to experience minimal pain and faster healing times than traditional gum surgery can offer. This is due to the fact that LANAP® utilizes a sophisticated laser designed to target only diseased gum tissue while leaving healthy tissue unharmed. It is very difficult for dental professionals to achieve this same level of accuracy while utilizing a scalpel and traditional surgical techniques. Patients who receive LANAP® are also at a lower risk of experiencing complications related to their surgery, and they do not experience as much bleeding because the laser seals off the treatment area once the infected gum tissue is removed.
Residents who would like to find out more about laser gum surgery in New Iberia are invited to call Dr. Finley's office and ask how they can receive LANAP® as a minimally invasive gum surgery alternative.
About The Doctor
Finley Periodontics is a periodontal practice offering personalized dental care for patients in Lafayette, LA. Dr. James M. Finley received his D.M.D from the University of Mississippi School of Dentistry and his certificate in Periodontics from Louisiana State University School of Dentistry. He went on to earn his M.S. in oral biology from Louisiana State University while serving as a full time assistant professor. Dr. Finley is part of one percent of dental professionals providing the LANAP® FDA cleared laser procedure for gum disease and periodontal treatment. To learn more about Finley Periodontics and their dental services, visit their website at http://www.finleyperio.com and call (337) 504-7263.