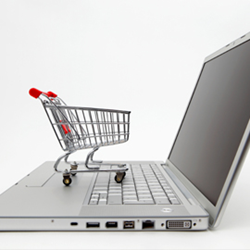 Last year's Canadian online sales generated $20.6 billion - up 35% from 2010
Toronto, Ontario, Canada (PRWEB) May 23, 2014
OH CANADA! Canada has recently become an attractive opportunity for businesses willing to invest in eCommerce. According to a recent report by Forbes, 87 out of 100 Canadian citizens have access to the internet. Compare that number to the amount of United States citizens with access to the internet (81 out of 100) and it becomes apparent why the Canada is a big player in the ability and the desire to purchase online.
Study after study indicates the importance of the Canadian market to anyone interested in eCommerce. According to a recent study by the CBC, online retail sales in Canada are set to grow to $33.8 billion by 2018. Last year's Canadian online sales generated $20.6 billion - up 35% from 2010. With these figures – it is no wonder why dozens of international businesses (such as Amazon) are setting up Canadian-specific .ca websites.
Perhaps most tellingly, well-established stores that have long been involved in eCommerce are opening shipping channels to Canada. Department stores like Macy's and J.C Penney have decided that they cannot ignore the Canadian buyer. This is great news for Canadians who like to have a variety of options when searching for a good deal, but it is a troubling development for some Canadian businesses – who are without an online presence.
"The technology has advanced to the point that businesses no longer need to choose whether to have a traditional storefront or an online presence – you need to have both," commented Parry Rosenberg, Vice President of Sales and Marketing at MONEXgroup. "We offer eCommerce solutions that are powerful and affordable, which allows any business to succeed in today's highly competitive online space."
MONEXgroup offers eCommerce solutions, allowing any business to quickly and securely process online credit transactions and set up reoccurring payments from their website. Advanced security and risk management tools make the transactions safe and end-to-end network connectivity eliminates third-party gateway costs. Best of all, the MONEXgroup's eCommerce solutions allow you to take payment in any face-to-face, mail order environments.
MONEXgroup is the #1 Ranked Payment Processor in Canada offering the lowest rates in the industry. Services offered include: debit card and credit card point-of-sale (POS) terminals, mobile, integrated and e-commerce online payment products. MONEXgroup serves over 20,000 merchant accounts across Canada in all market segments including: restaurants, business-to-business, professional services, leisure and hospitality.
Holly Murray
MONEXgroup
Marketing Communications
HMurray(at)MonexGroup(dot)com
T: 647 204 0197
http://www.monexgroup.com