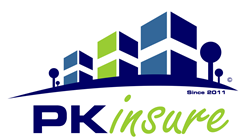 Livonia MI (PRWEB) May 29, 2014
PK Insure, America's largest provider of Parkour and Freerunning insurance has announced today they are closing their doors. This decision comes as a result of their primary investors; the Michigan based venture capital firm D. Scott Ventures pulling out as a result of "limited revenue growth" and "refocusing their core investment portfolio."
PK Insure is a private insurance company that was started in early 2011 to meet the demands of a growing and trending sport within the U.S. known as Parkour and Freerunning. Parkour and Freerunning is a sport that is making headway and combines many aspects of gymnastics with an urban environment. Parkour can be looked at as the discipline of overcoming obstacles in one's physical environment as efficiently and effortlessly as possible. Freerunning expands on Parkour and adds what is known as "tricks" to the movement. Such as doing flips off of walls, and over rails.
To many the sport may look reckless and dangerous, however, practitioners know firsthand that is not the case. One such practitioner Dylan Borland set out to prove exactly how safe Parkour and Freerunning was and opened one of the first companies to provide exclusive insurance for the sport in 2011 putting his own capital on the line in combination with Michigan based venture capital firm D. Scott Ventures.
Since 2011 PK Insure has become an essential part of the Parkour and Freerunning community, providing individuals and businesses the much needed insurance to grow and expand. According to Mr. Borland PK Insure has grown to cover over 200 gyms nationwide and 10,000 individuals.
Why is PK Insure closing their Doors? We asked Mr. Borland,
"PK Insure has been an astonishing company and more importantly the community has given PK Insure an overwhelming amount of support and dedication, we will forever be truly grateful it has been a great experience. At the end of the day PK Insure is a business, a unique business in the sense that PK Insure is a privately funded insurance company. To be a privately funded insurance company this takes a tremendous amount of capital, and though policies were continuing to increase year over year, the increase has not been significant enough in generating the returns needed by our largest financial backer, venture capital firm D. Scott Ventures. The decision was made that revenues simply were not enough, and it did not make sense to keep the business going. Our heart is heavy as a result of this decision, however, we know the community will survive and flourish, and we have proved the sport is safe if we did anything we laid the path for larger firms and companies to jump on board and take over."
Though PK Insure may be closing their doors other companies providing insurance for the sport have sprung up. The business continues to grow within the U.S. at a rapid rate. PK Insure was able to do what most others wanted no part of, take a leap of faith, accept the risk and lay the foundation for the insurance industry that Parkour and Freerunning is safe.
To learn more visit http://www.ParkourInsurance.com
https://www.facebook.com/pkinsure
PK Insure is America's largest provider of Parkour and Freerunning insurance in the U.S. providing insurance for gyms, individuals and events nationwide. Dylan Borland is the managing partner for PK Insure LLC and the President and Investment Coordinator for venture capital firm D. Scott Ventures. PK Insure LLC and D. Scott Ventures LLC have approved all information for release.