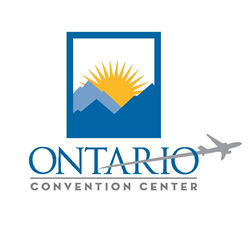 The exhibitor list reads like a 'Who's Who' of model train enthusiasts, featuring manufacturers, clubs and hobbyists from around the nation.
Ontario, Calif. (PRWEB) May 27, 2014
Ticket sales for this year's Big Train Show are up dramatically from last year, thanks to a new marketing approach that has helped to build enthusiasm for the event and model trains in general, the Ontario Convention Center announced today.
The Big Train Show, one of the Southwest's most impressive exhibits of model railroad displays, equipment, merchandise and hobby clubs, takes place May 31 to June 1 at the Ontario Convention Center, 2000 E. Convention Center Way, Ontario. Discounted tickets offered through Groupon, Living Social and coupons in print advertising have increased presale tickets by more than 300 percent over last year.
Groupon and Living Social are offering two tickets and parking for just $17 – a discount of $33 from the regular price. Online sales are available through May 30.
The event features more than 19 modular layouts of all scales. Representatives from manufacturers and hobby dealers will showcase the latest and greatest in railroading and answer questions or offer advice. Free demonstrations and how-to clinics will be held throughout the weekend. The California Gold Prospectors will host a gold-panning demonstration, and children will be able to take a train ride or to operate a model railroad engine on their own.
The show runs from 10 a.m. to 6 p.m. Saturday, May 31, and from 10 a.m. to 4 p.m. Sunday, June 1. Admission is $10 per person presale, $12 at the door and free to children 12 and under. Group ticket rates available to schools and nonprofits. Visit http://www.bigtrainshow.com for details.
Special tours of outdoor model railroad displays are planned for Thursday, May 29 (Los Angeles) and Friday, May 30 (Escondido). A special USA Train Banquet will be held on Saturday evening as well, featuring the ultimate Willie Nelson tribute band, "Leftcoast Willie & Friends." Tickets to the tours and the banquet are $45 per person per event.
The exhibitor list reads like a "Who's Who" of model train enthusiasts, featuring manufacturers, clubs and hobbyists from around the nation, including local groups such as the Orange Empire Railway Museum, San Diego Garden Railway Society, Orange County "N"Gineers and Model Railroaders, Riverside Live Steamers, Southern California S Gaugers and Upland Trains.
Guests will be able to meet New York Times bestselling author and Chapman University professor Tom Zoellner, who will discuss his latest book, "Train: Riding the Rails that Created the Modern World; as well as author Sheri Cockrell and contributing author Engineer John Cockrell of "45 Years of True Railroad Stories."
About the Ontario Convention Center
The Ontario Convention Center is contemporary in design and equipped with the latest in technology. The Convention Center boasts over 225,000 total square feet of exhibit, meeting and function space. An ideal venue for conventions, tradeshows, exhibits and meetings, the Convention Center provides a full range of technology services, including Wi-Fi, Internet, DS3 and video-conferencing capabilities. For more information about the Ontario Convention Center, operated by Philadelphia-based SMG, visit http://www.ontariocc.com or call (909) 937-3000.