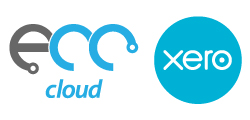 With the integration of Xero and eCC Cloud, eCommerce business owners get better insight into their finances and save precious time.
San Francisco, CA (PRWEB) May 27, 2014
Webgility, the leader in accounting integration software, has joined Xero's partner developer program to help eCommerce businesses automate their accounting. Online retailers can synchronize data between their online store and Xero's online accounting platform, making accounting easier so they can stay on top of their finances.
Since it's launch in 2012, Webgility's eCC Cloud has helped thousands of eCommerce businesses save time on data entry and reduce accounting errors. The Webgility-Xero partnership enables eCC Cloud to integrate with all US editions of Xero, providing an easy to use, web-based solution for small eCommerce businesses to manage their accounting. By connecting all of a company's online sales channels to eCC Cloud, transactions are automatically posted in Xero, customers are created, and items are synced. eCommerce businesses can manage their finances and make better decisions without wasting time on spreadsheets.
"Small businesses selling online work hard to grow their bottom line," said Parag Mamnani, Founder and CEO of Webgility. "By using eCC Cloud with Xero, these businesses can save precious hours every day and gain powerful insights into their eCommerce performance."
eCC Cloud went through a rigorous review process to be certified as a Xero Add-on. The Webgility Engineering team worked closely with Xero to ensure a seamless and secure flow of data between the two systems, while providing an optimal user experience.
"We're pleased to add Webgility to Xero's ecosystem of best-in-class business tools," said Jamie Sutherland, president of Xero. "With the integration of Xero and eCC Cloud, business owners get better insight into their finances and save precious time by being able to synchronize their eCommerce data from multiple online stores with Xero's online accounting platform."
eCC Cloud is the only SaaS application to offer accounting automation for more than 35 eCommerce platforms, including Bigcommerce, WooCommerce, Shopify, Magento, Amazon, eBay and Etsy. Starting at only $9/month, it's an affordable multi-channel solution for small eCommerce businesses using Xero. Webgility offers a free 15-day trial, available at www2.webgility.com/ecc-cloud-xero.
About Webgility, Inc.
Webgility makes accounting easier for small businesses through automation. Headquartered in San Francisco, CA, Webgility has helped thousands of SMBs streamline their operations and automate their accounting, saving them time and money. Its software is certified with Intuit QuickBooks and Xero, and integrates with over 40 eCommerce platforms and leading Saas applications for SMBs. With sales transactions automatically recorded in accounting software and store data synchronized, businesses can instantly track their cash flow and get the financial insights they need to grow. To learn more about Webgility and its accounting solutions, visit webgility.com or call (877) 753-5373.
About Xero's Partner Developer Program
Xero is an easy-to-use cloud accounting software platform for small businesses and their advisors. Xero greatly simplifies once tedious, complicated accounting tasks such as bank reconciliation, and provides real-time financial insights to make smart business decisions. The company is the global leader in online accounting software with over 280,000 paying customers in more than 100 countries. Xero also offers a one-stop-shop for all things small business by seamlessly integrating with over 300 best-in-class add-on business tools. Xero's partner developer program is based on a superior open API that connects great apps with Xero's established sales channel. More information at: developer.xero.com/partner