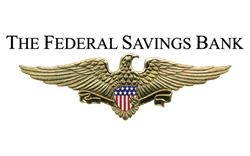 Mortgage rates have actually decline despite a seasonal resurgence of demand!
Chicago, IL (PRWEB) May 24, 2014
The Federal Savings Bank finds that many prospective mortgage applicants are wondering if housing market conditions are ripe for making a new home purchase. According to a HousingWire publication on May 9th, now is the right time to buy for three reasons.
1. Home price appreciation is slowing. While rising home equity has been one positive of the housing recovery, it has encouraged some potential home buyers to hold off on purchasing a property. However, as predicted by CoreLogic's March Housing Price Index Forecast, only a 0.8 percent increase is expected between March and April. This indicates a slower pace of appreciation, which is good news for potential buyers who fear a sharp incline for prices.
2. Mortgage rates are lower. Many renters looking to become homeowners have fears about their ability to get a low rate mortgage, but the average interest for home loans is actually at a six-month low. Citing data from Freddie Mac, HousingWire said that the average 30-year fixed-rate mortgage has a 4.21 percent rate in the week ending May 8.
3. More local housing markets have recovered. While the U.S. real estate recovery has been uneven for some time, more metro areas have reached pre-recession levels of activity, as indicated by data from the National Association of Homebuilders Leading Market Index.
The Federal Savings Bank cannot agree more. The housing market is indeed ripe to purchase a property. What more could first-time home buyers ask for, the market is trending higher in terms of price, yet the pace of rising prices has slowed opening an opportunity for buyers purchase now. Moreover, mortgage rates have actually decline despite a seasonal resurgence of demand!
For information about how to get a low cost mortgage, contact the Federal Savings Bank, a veteran owned bank.