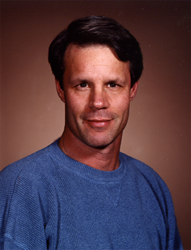 Would America tolerate an HIV test that was wrong half of the time?
Jackson Hole, WY (PRWEB) May 27, 2014
May is Lyme disease awareness month, millions of Americans just spent Memorial Day weekend outdoors and the creepy, blood-sucking ticks that transmit the disease are at their peak life cycle right now. The timing is perfect to raise awareness of iSpot Lyme™, a dramatically improved clinical diagnosis developed by Pharmasan Labs for detecting Lyme disease. In most diseases, diagnosis plays second fiddle to treatment, but in the case of Lyme disease, diagnosis has been the biggest hurdle in an epidemic disease that is estimated to infect more people than AIDS, West Nile Virus, and Avian Flu combined.
The tick-borne Lyme disease is one of our country's most mysterious maladies: widespread, hard to detect and hard to treat in its later stages. To put the difficulty in Lyme disease diagnosis into perspective, in 2011 the Centers for Disease Control and Prevention (CDC) reported nearly 32,500 new cases in the United States. While not a terrifying number on its own (unless a loved one happens to be one of them), a study reported in the New England Journal of Medicine estimated that, due to the difficulty in diagnosis, the actual number could be as much as 10 times higher with over 300,000 Americans suffering the diverse symptoms of the disease.
Improved diagnosis is a significant breakthrough because when the disease eludes clinical diagnosis in the early stages, it becomes dramatically more difficult to treat and the symptoms become exponentially more debilitating. The traditional testing methods utilize antiquated B cell methods, the antibody-based Enzyme Linked Immunosorbent Assay (ELISA) and Western Blot (WB). At best, these tests have a sensitivity of 50% in the early infection and less in later stages of the disease, as well as over 50% false negative results with the worst outcome of all - untreated patients.
iSpot Lyme™ is a variation on the currently used T-cell-based ELISPOT assay detection method. It improves upon previous detection methods by an astronomical margin with a sensitivity of 84% and specificity of 94% for the detection of Lyme.
"This is a total game changer," said Mark Menolascino MD, MS, ABIHM, ABAARM, IFMCP and the Medical Director for The Meno Clinic Center for Advanced Medicine in Jackson Hole, after attending the Symposium on Tick-borne diseases in Cambridge, Maryland this month. "Would America tolerate an HIV test that was wrong half of the time? It (iSpot Lyme™) is as significant as if the HIV test used until now detected about 50% of the cases, and then a new test for HIV raised the sensitivity of detection to nearly 100% - essentially never missing the diagnosis."
Symptoms of Lyme disease can include fatigue, arthritis-like joint pain and stiffness, headaches, tingling and shooting pain and rash. In its later stages, which are increasingly difficult to treat, symptoms include weakness, paralysis, agonizing joint pain, nervous system problems, inflammation of the brain causing cognitive dysfunction, shortness of breath, inflammation of the heart causing palpitations and arrhythmias, fibromyalgia and Chronic Fatigue Syndrome.
The initial tick bite may be detected, and reveal a telltale bull's-eye rash around the bite site, but more than half the people diagnosed with Lyme disease don't remember ever being bitten by a tick and half of those infected don't develop the telltale rash, making self-diagnosis difficult. This also prevents physicians from being inclined to aggressively treat initial infections that 'don't fit the book'. Lyme disease has been called "the great imitator" because of its tendency to mimic symptoms of other diseases, leading physicians to incorrectly diagnose the disease and dooming patients to years of suffering and ineffective treatments.
While the numbers of victims of Lyme disease are staggering, the treatment is generally effective – at least in the early stages – giving Lyme disease the potential to be a low-hanging fruit in the world of disease control. Unlike many battles with disease waged by medical professionals and scientists where treatment is the missing piece, Lyme disease is a battle of diagnosis, making increased awareness and iSpot Lyme™ powerful weapons in the war against disease.
Dr. Mark Menolascino trained as a traditional Internal Medicine Specialist and achieved four board certifications and a dual Masters degree in Pharmacology/Immunology as well as advanced training in Natural, Chinese and Ayurvedic Medicines and Homeopathy. He sees patients in his Functional Integrative Medicine clinic at the base of the Tetons in Jackson Hole, WY and serves as Medical Director for The Meno Clinic Center for Advanced Medicine in Jackson Hole.