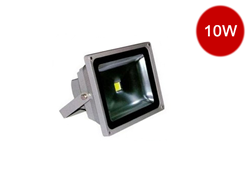 (PRWEB) May 25, 2014
Recently, COBLights.com, a well-known lighting manufacturer, has announced its latest range of LED pot lights. Apart from that, the company has also launched a special offer for these wonderful pot lights. All the company's clients can access a discounted rate, up to 30% off.
The company's development manager states, "We are happy to announce the new collection of LED pot lights. They are among the most practical items of our company. More importantly, each of them is cheap at the moment. The special offer is a great opportunity for distributors who are looking for high quality pot lights s at low prices. Additionally, the big promotion will come to an end on June 09, 2014."
True enough, COBLights.com has received plenty of positive reviews for its useful, high quality lighting products. Almost all its clients are very happy with their purchase. Encouraged by that, the company is working hard to create more quality items.
COBLights.com is well-known for its LED products. The newly released LED pot lights are available in over 10 different specifications; all of them come with quality guarantees. They can be widely used in many places, including schools, stores, bed rooms, restaurants, storage and many other industrial and commercial facilities.
About COBLights.com
COBLights.com is a famous company of high quality COB products. The company insists that COB LED products are more suitable than conventional LED packages when it comes to various lighting applications. All its items are featured with great power density, efficient heat dissipation, small space requirement and high performance. It wants to make online shopping more convenient and economical for worldwide clients.
For more information about the company's new and affordable items, customers can visit: http://www.COBLights.com/.