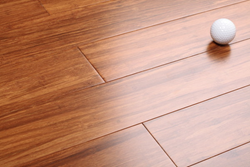 (PRWEB) May 25, 2014
Recently, BambooIndustry.com, a market leader in the bamboo industry, has updated its website with a new range of bamboo carpets. Additionally, all these high quality carpets are now offered at discounted prices, up to 28% off.
Naturally elegant bamboo is carpets are more durable than plastic carpets, and they can add a charming organic touch to any area. As a matter of fact, all the company's brand new bamboo carpets are unique, attractive and extremely useful. What's more, they are available in several sizes. All items will be shipped within 5 business days from the order; all of them are professionally packed and fully insured from the company via fed ex, expedited delivery available.
"We are very proud to announce the new designs of bamboo carpets. They are specially made for customers who want to make their houses more elegant and comfortable. Please pay attention that the current big sale will end on June 12. People who want to get discounted bamboo products can visit our website now. Besides bamboo carpets, we are also selling bamboo floorings, bamboo decking items, bamboo plywood and many others," the company's sales representative says.
Moreover, all BambooIndustry.com's top designers are working hard to make the best bamboo products. Each of its items is carefully manufactured by experienced workers.
About BambooIndustry.com
BambooIndustry.com is a website that belongs to BothBest Bamboo Flooring Co. Ltd., a professional supplier and exporter of bamboo products. Certified by both ISO9001:2008 and ISO14001:2004, the company has 8 years of experience in the manufacturing and wholesale of bamboo flooring products. It strives to bring its customers the latest styles and innovations of bamboo flooring, bamboo paneling, bamboo plywoods, bamboo furniture, and other bamboo products.
More information can be found at http://www.bambooindustry.com/products/bamboo-panel/bamboo-wall-covering.html.