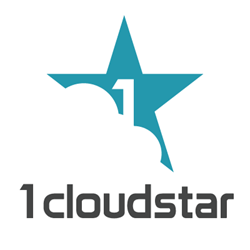 1cloudstar and Sysnetpro share a common vision to drive Cloud adoption in the Enterprise
Singapore (PRWEB) May 26, 2014
1cloudstar, the leading Cloud Transformation Consultancy, has further strengthened its positioning, as an expert in the Enterprise Cloud Infrastructure enablement and management industry by announcing the acquisition of Sysnetpro Solutions, a specialist in infrastructure and IT services.
The new arrangement will allow Enterprises to take advantage of a complete range of solutions across the entire lifecycle of a Cloud project. This enhances 1cloudstar's ability to work with customers– from analysis and design right through to the implementation and management of large-scale Cloud projects. The acquisition forms part of the Group's investment strategy for the Cloud in both technology and presence across the region.
The acquisition not only expands 1cloudstar's global presence with offices now in Singapore, Philippines and Thailand but also extends the companies position as a leading regional Cloud services firm with datacenter infrastructure in Singapore, Bangkok, Shanghai and Kuala Lumpur.
With the addition of Sysnetpro, the portfolio of 1cloudstar Enterprise Cloud solutions will be greatly enhanced, enabling immediately the expansion of the product line with Direct Connect service capability. This enables further private, dedicated Enterprise Cloud connectivity for companies throughout the region.
"1cloudstar and Sysnetpro share a common vision to drive Cloud adoption in the Enterprise," said Eric Meyer CEO of 1cloudstar, "together with Sysnetpro, we will be better positioned to stimulate growth in our respective business lines through innovation and agility allowing us to gain an even stronger foothold in the regional Enterprise Cloud Computing market."
This synergistic acquisition will also enable important connectivity capability for 1cloudstar's Enterprise Managed Services portfolio for Backup, Disaster Recovery and full Infrastructure Service Management.
Mike Li, current CEO of Sysnetpro, will be joining the 1cloudstar team as the VP of Services to lead the global Center of Excellence (COE) strategy and execution while driving consistent standards as 1cloudstars global footprint continues to expand. He will also be responsible for extending the Managed Service offering across the region.
"Sysnetpro has had a long term history of world class delivery of network services," said Francis Lee, 1cloudstar CTO. "I've known Mike for a long time and I'm excited to partner with him and his team to help deliver our new innovative– born in the Cloud solutions."
Mike Li, Sysnetpro founder and CEO, said, "1cloudstar is leading the charge in helping clients take advantage of the Cloud, they enjoy high user adoption and rapid growth that's been driven by a strong leadership team. We're excited and honored to partner with 1cloudstar as we continue extend our services globally."
For more information about 1cloudstar please visit http://www.1cloudstar.com
About 1cloudstar:
1cloudstar is a Cloud Advisory organization offering cloud-related consulting and professional services. 1cloudstar brings a deep understanding of what is possible when legacy systems and cloud solutions coexist leading to a hybrid world. 1cloudstar combines those insights with traditional Enterprise IT knowledge to drive innovation and transform complex environments to accelerate your business transformation by harnessing the power of the Cloud.