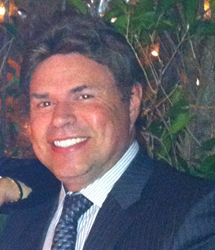 Mr. Liberty notes that California gives pedestrians the right-of-way crossing the roadway...because pedestrians have false sense of safety in crosswalks, there has been a statewide effort to remove crosswalks...or replace them with ladder-style stripping
Santa Monica, California (PRWEB) May 27, 2014
The National Highway Traffic Safety Administration just released its latest study of pedestrian accidents. Using data from 2012, the study revealed a dramatic six percent increase in pedestrian accident fatalities over 2011, the highest number of fatalities in the last 5 years. On average, a pedestrian was killed every 2 hours and injured every 7 minutes in traffic crashes.
In Los Angeles, pedestrian accidents accounted for the nation's second highest number of fatalities, just behind New York City, with pedestrian fatalities accounting for about a third of all traffic fatalities, or nearly triple the national average. California once again led the nation in pedestrian fatalities, 28 percent higher than its closest rival, Texas.
Almost three out of every four pedestrian fatalities occur in urban areas. Many pedestrians are killed in crosswalks, on sidewalks, median strips, and traffic islands. Sixty percent of the pedestrians injured in accidents are involved in left-turn collisions. Nearly one-half of all pedestrian fatalities occurred on Friday, Saturday, and Sunday and seventy-two percent at night. Pedestrian fatalities are highest for people ages 70 and older but 36% of young (under age 16) pedestrian fatalities occurred in crashes between 3 p.m. and 7 p.m.
Santa Monica's Top Pedestrian Accident Attorney Arthur Liberty of Liberty & Associates identifies that the common causes of motor vehicle driver caused pedestrian accidents are distracted driving (talking and texting on a cell phone while operating a motor vehicle), driving drunk, speeding through intersections, school zones and crosswalks, making illegal U-turns, and rolling through or missing stop signs.
Mr. Liberty notes that California gives pedestrians the right-of-way crossing the roadway within any marked crosswalk or within any unmarked crosswalk. Because pedestrians have false sense of safety in crosswalks, there has been a statewide effort to remove crosswalks where possible or replace them with continental crosswalks with ladder-style striping designed to be much more visible. California imposes upon the driver of a vehicle the duty to exercise due care for the safety of any pedestrian upon a roadway and yield the right-of-way whether they are in a crosswalk or not. In essence, the public policy of California is to provide safe transit of pedestrian wherever they may be.
As Santa Monica's Top Pedestrian Accident Attorneys, Liberty & Associates has been pursuing pedestrian accident injury claims including those involving wrongful death for over three decades at its oceanfront headquarters at 100 Wilshire Boulevard in Santa Monica. Liberty & Associates has recovered millions of dollars for those injured in pedestrian accidents at no cost to their clients and can be contacted toll free at (866) 808-7700 or http://www.libertylawfirm.com.