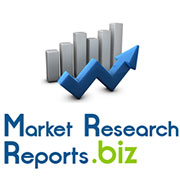 China Ceramic Tile Industry Report, 2014-2018
(PRWEB) May 26, 2014
Chinese building ceramics enterprises are mainly concentrated in southeast coastal areas and Jiangxi province. With better equipment, strong technical force, excellent quality and high brand awareness, enterprises in these areas attach most importance to the production and sales of medium and high-end building ceramics. Among them, Guangdong and Fujian belong to the traditional production base of building ceramics, while Jiangxi is a significant emerging production base with the influx of a large number of good brands resulting from the transfer of ceramics industry from Guangdong and coastal cities.
Browse Full Report with Toc:
http://www.marketresearchreports.biz/analysis-details/china-ceramic-tile-industry-report-2014-2018
The Chinese ceramic tile market now features numerous brands, showing serious homogenization of products and low concentration of enterprises. High-end brands include Dongpeng, Marco Polo, Honey, New pearl, New Zhongyuan, Ocean, Nobel, Bode, Eagle Ceramic, etc., of which the top ten tile manufacturers hold a combined market share of only 9.93% and the market competition is very intense. In the future, as the industrial transfer and government's strengthening protection of environment, the technically backward capacity will be gradually eliminated, accompanied by more corporate mergers and rising market concentration (especially in the high-end market segment).
To Download Full Report With Toc:
http://www.marketresearchreports.biz/sample/sample/206111
Table of Content
1. Introduction of Ceramic Tile
1.1 Definition and Classification
1.2 Standards & Policies
2. China Ceramic Tile Related Industries
2.1 Housing Industry
2.2 Home Decoration Industry
2.3 Other Market Drivers
2.3.1 Urbanization
2.3.2 Per Capita Disposable Income
3. China Ceramic Tile Market
3.1 Market Scale
3.2 Output
3.3 Competition Pattern
3.4 Import and Export
4 Regional Markets
4.1 Overall Pattern
4.2 Output by Provinces/Cities
4.2.1 Guangdong
4.2.2 Fujian
4.2.3 Jiangxi
4.2.4 Liaoning
4.2.5 Shandong
To Read More Reports With Toc:
http://www.marketresearchreports.biz/analysis/206111
5. Key Players in China
5.1 Dongpeng
5.1.1 Profile
5.1.2 Key Financial Data
5.1.3 Revenue Breakdown
5.1.4 Main Products
5.1.5 Production Facilities
5.1.6 Retail Outlets
5.1.7 Warehouse Location
5.1.8 Ceramic Tiles Sales Channel
5.2 Marco Polo
5.2.1 Profile
5.2.2 Main Products
5.3 Honey
5.3.1 Profile
5.3.2 Technologies & Products
5.4 New pearl (Guangzhou, Summit)
5.4.1 Profile
5.4.2 Technologies & Products
5.4.3 Production Bases
5.5 New Zhongyuan
5.5.1 Profile
5.5.2 Technologies & Products
5.5.3 Production Bases
5.6 Ocean
5.6.1 Profile
About us
MarketResearchReports.biz is the most comprehensive collection of market research reports. MarketResearchReports.Biz services are specially designed to save time and money for our clients. We are a one stop solution for all your research needs, our main offerings are syndicated research reports, custom research, subscription access and consulting services. We serve all sizes and types of companies spanning across various industries.
Contact:
M/s Sheela
90 Sate Street, Suite 700
Albany, NY 12207
Tel: +1-518-618-1030
USA – Canada Toll Free: 866-997-4948
Email: sales(at)marketresearchreports(dot)biz
Blog: http://market-recent-report.blogspot.com/
http://www.marketresearchreports.biz