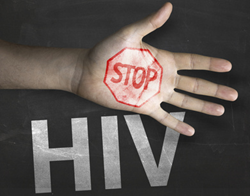 This in vitro hypothesis urgently needs confirmation in clinical trials
Toulon, Var, France (PRWEB) May 28, 2014
Professor Mark Wainberg stated at the ISHEID that "Dolutegravir resistance is very difficult to obtain in vitro" and that this situation is unique among other antiretrovirals.
A New Mechanism of Resistance Selection
Actually, Dolutegravir is the last approved integrase inhibitor to treat HIV infection. Not only does "it have the potential to keep HIV under control, but it could also be a way to make HIV silent for ever, even if HIV integrates in our genes," added Pierre Dellamonica, Professor of Infectious Diseases at L'Archet University Hospital in Nice, France.
The in vitro results performed by Mark Wainberg show that Dolutegravir resistance is very difficult to develop in a test tube. But when it is obtained, by selecting viral mutations at the R263K and H51Y sites, it does not favor HIV. On the contrary, HIV replication (or fitness) is diminished by 80 percent.
This Unique Profile Makes Dolutegravir a Candidate for HIV Functional Cure
However such a promising theory remains to be proven in the clinic as patients are different from tests tubes!
We consider that 2 types of experiments are urgently needed:

an observational cohort of patients receiving Dolutegravir at early stages of HIV infection
a clinical trial where Dolutegravir will be given as monotherapy in early-infected patients. In this situation both the immune system and Dolutegravir will induce undetectable plasma viremia and when Dolutegravir will be stopped, the CTL immune response will be able alone to control HIV replication. In case of Dolutegravir resistance selection, this resistance will not benefit the virus and lead to sort of "sabotage" of the physiopathology of the disease.
"We can expect that Dolutegravir will allow some sort of tolerance to HIV, like Mother Nature did in the past with ancestral retroviruses," added Professor Dellamonica.
A Call for a Collaborative Effort
We suggest that companies and research agencies consider this approach and fund this research urgently. This is more reliable than trying to reactivate the latent HIV reservoir which is an approach that constantly failed since 2005 and brings several risks.