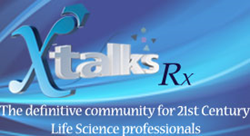 Toronto, Canada (PRWEB) May 28, 2014
Clinical label production is typically on the critical path to bringing an investigative drug to market for a simple reason: No clinical trial can take place without labels. Even if the protocol is approved, the investigational product (IP) and comparator are on hand, the sites are lined up and ready to recruit patients – in short, if everything except the labels is in place, the trial cannot proceed. Yet, labels are often perceived as an afterthought of the clinical supply process. Too often this leads to inadequate consideration of clinical label design and execution that can have significant implications for the patient, medication adherence and ultimately the success of the trial.
Labels aren't just stickers that you slap on a bottle. Patients and sites rely on the label to convey critical information and regulatory agencies need to see specific text. So, how do you juggle these demands in a manner that meets regulatory requirements while best addressing the needs of the patient?
From translation of text to highlighting key pieces of information, this webinar will:

Identify best-practices for eliminating label text translation bottlenecks and ensuring error-free translations for the patient and the site
Detail label design strategies that balance regulatory requirements with the needs of the patient and the site
Present strategies that enable you to build flexibility into your clinical label design and production process
Analyze the implications of clinical label translation, design and production decisions on the patient and the site and identify solutions for driving patient adherence
Join keynote speaker Kevin Shea, Label Program Director at Clintrak Clinical Labeling LLC., a division of Fisher BioPharma Services, for an information discussion.
For more information or to register for this webinar, visit: Clinical Labels: Keeping the Patient & Site in Mind.
Xtalks, powered by Honeycomb Worldwide Inc., is a leading provider of educational webinars to the global Life Sciences community. Every year thousands of industry practitioners (from pharmaceutical & biotech companies, private & academic research institutions, healthcare centers, etc.) turn to Xtalks for access to quality content. Xtalks helps Life Science professionals stay current with industry developments, trends and regulations. Xtalks webinars also provide perspectives on key issues from top industry thought leaders and service providers.
To learn more about Xtalks, visit http://xtalks.com.
For information about hosting a webinar, visit http://xtalks.com/sponsorship.ashx.
Contact:
Michelle Tran
Tel: +1 (416) 977-6555 ext 284
Email: mtran(at)xtalks(dot)com