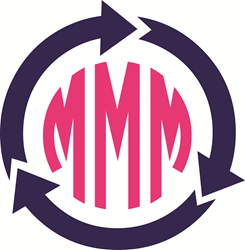 The once-prized item or business mishap now won't be stuck in the back of a drawer or thrown in to a closet; at Match My Monogram we upcycle these treasures. - Katy Chambers, owner
(PRWEB) May 28, 2014
Match My Monogram, the first online marketplace of its kind, is proud to announce a partnership with Smocked by Stellybelly, a leading online provider of all things monogrammed for children. The inclusion of Smocked by Stellybelly pieces enables Match My Monogram to continue to reach a core audience of moms. As the relationship flourishes, both Match My Monogram and Smocked by Stellybelly will continue to provide consumers with a way to purchase personalized pieces that were otherwise unused at a great price.
Because of Smocked by Stellybelly's extreme popularity with those moms having their children live the monogrammed life, they have a thriving monogram business. Smocked by Stellybelly offers so many products, fonts and thread colors that they inevitably produce mishaps. Match My Monogram steps in at this point providing a platform for these brand new goods to be cherished by someone with the exact name, letter or initials. Smocked by Stellybelly does not try to find a place for these unused pieces. In the past they have been considered "breakage". These brand new items can now be utilized- it is Match My Monogram's core business to make that match.
Match My Monogram has created a solution for businesses, such as Smocked by Stellybelly, to get a little back after creating samples or making minor mistakes. Match My Monogram is the custom clearinghouse; a new outlet for once unused items gives retailers a marketplace to house these beautiful goods.
A monogram tells a story. It conveys who we are. In an age where everyone brands themselves in the virtual world as well as in reality personalization has become king. Examples include the child wearing a high-end monogrammed outfit to school or the businessman carrying his custom briefcase through airports around the world. Match My Monogram grants the power to both the consumer and consignor as well as providing a tremendous outlet for wholesalers and retailers alike.
Currently the space is experiencing a growth spurt. Match My Monogram launched due to this fact. Mothers all over the world love to personalize their children's best outfits. The days of marking your children's backpack or lunchbox with a sharpie are over. Big retailers and boutiques alike have joined the fray and are offering personalization on many items. People like things with their names on them. As shoppers continue to spend on customized items, the industry for gently used personalized goods will continue to grow. Owner Katy Chambers states, "The once-prized item or business mishap now won't be stuck in the back of a drawer or thrown in to a closet; at Match My Monogram we upcycle these treasures."
Match My Monogram connects consumers and sellers with the same name. Buyers can conveniently search by letter, name or initials. A match is a terrible thing to waste.
About the Company:
Match My Monogram, founded by Katy Chambers, launched in July, 2013. Being a mother of two boys with plenty of outgrown monogrammed clothes and having wondered what to do with her personalized maiden name items, the question of what to do with the unusable pieces began to evolve in to an opportunity. Since the launch of the website, the product line has rapidly evolved from mostly children's clothes to a marketplace with a variety of personalized items. Match My Monogram now works with many businesses providing them an outlet for samples and mishaps.