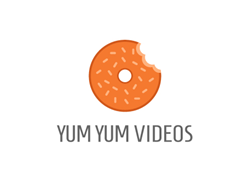 Adobe Voice is a very interesting first step for entrepreneurs and companies with limited resources into the fascinating world of animated marketing videos.- Karina Sacco, CEO for Yum Yum Videos
Buenos Aires, AR (PRWEB) May 28, 2014
Karina Sacco -CEO for Yum Yum Videos, an explainer video production company- described Adobe Voice, the recently launched free app by Adobe, as a "very interesting first step for entrepreneurs and companies with limited resources into the fascinating world of animated marketing videos." Explainer videos are the new thing in marketing, and nearly every major company has launched their own as a result of the many rewarding benefits that this tool delivers. Explainer videos are usually requested as a marketing strategy to describe a new website or product, display an original project or even as a direct call-to-action towards purchase. These products are working so well for business purposes that even global brands, like Adobe -responsible for Photoshop, After Effects and Premiere, among others- are falling for explainer videos, even creating their own explainer-video-software.
Animated video production specialist, Karina Sacco, claims Adobe Voice stands out for being a "particularly good app, with wonderful results and an equally inspiring tool for beginners." Video production has already taken over companies' websites, blogs, mailings and social networks, becoming an essential marketing tool. Therefore, this Adobe app can help young companies catch-up and make their own animated explainer videos. As Sacco points out, "In times when online video guides the benchmark for every company, the arrival of new creative software is always welcomed."
Adobe Voice (available on the iTunes App Store) basically helps in making videos through a few guided steps. The key aspect of the app is that it displays easy-to-use software design, resulting in free, effortless and user-friendly products. The app offers an initial template choice between "promoting an idea", "telling a story", "teaching a lesson", "explaining something", and so on. Then, it leads the user to a wide library of icons and fonts, and also allows users to select pictures from Dropbox, Facebook, cloud-storage or private reels. The "Find Photos" option even searches for Creative Common-licensed images on the web. The next step is to add a voiceover by holding down a microphone button. Users are essentially granted infinite takes to record their voiceover. Next, a voice-smoother (similar to auto-tune software) turns every speech into professional-sounding narration. The slide format, soundtrack and theme options can be found on the final stage. Finally, the app invites the user to share the video on Facebook or Twitter and, additionally, send it by email or text message. One noteworthy drawback is that it is impossible to save the resulting video as a file on the computer, although it does let the user embed the video link on blog or website.
Overall, Adobe Voice can be a great app for start-ups and companies with moderate resources in order to learn the basic know-hows of animated video production and eventually venturing into the thriving world of explainer videos.