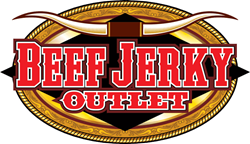 We are right on the drive leading to the Bass Pro Shops.
Seymour, Tennessee (PRWEB) May 27, 2014
Beef Jerky Outlet in Garland, Texas has announced the opening of a new ecommerce website featuring the store's full product line of specialty products. Beef Jerky Outlet is a unique national franchise specializing in beef jerky and over 200 varieties and flavors of jerky and snack food. The new website is a component the Beef Jerky Outlet Franchise online program supporting retail store sales and building brand identification.
Store owner Craig Dinwiddie is pleased to offer online services to his regular customers. The store is located on 4441 Bass Pro Drive, Suite 500, Garland, Texas. "We are right on the drive leading to the Bass Pro Shops. In Texas folks drive a long way to visit Bass Pro and drop in on the Beef Jerky Outlet on the way. Now they can order our product online between trips," said Dinwiddie.
Beef Jerky Outlet stores have the world's largest selection of beef, turkey and wild game jerky available at a single retail outlet. The store offers free samples for those who like to try a wide variety of flavors before purchasing. The new website features free ground shipping on orders over $100.
About:
The Beef Jerky Outlet Franchise now has 21 active stores across the country, with several more set to open soon. The Franchise is ready for business in most states in the continental USA, as well as Alaska and Puerto Rico. Beef Jerky Outlet stores offer an excellent opportunity for investors seeking a franchise business with better than average margin returns on moderate start-up costs. For complete information contact a member of our Franchise Team by visiting us at http://www.beefjerkyoutlet.com. Beef Jerky Outlet Franchise will be at booth 431 at the International Franchise Expo 2014 in New York at the Javits Center.
Contact Section:
BEEF JERKY OUTLET FRANCHISE, INC.
P.O. BOX 575, Seymour, TN 37865
Tel: (586) 246-5405
Fax: (866) 876-3626
FRANCHISE(at)BEEFJERKYOUTLET(dot)COM