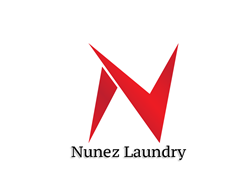 We strive for excellence
Brooklyn, New York (PRWEB) May 31, 2014
Nunez laundry, New York's largest laundry service provider will be celebrating its second anniversary in the month of June and is planning on opening new stores in the area. The inauguration will take place on June 10, 2014 in Brooklyn, NY and the details of the new locations will be sent to clients a week prior to the inauguration.
Some of the locations served by Nunez laundry service in Brooklyn, NY include Bushwick, Cypress Hills, East Williamsburg, Stuyvesant, Queens, ParkSlope, Williamsburg, Crown Heights, East New York, Maspeth, Brownsville and Ridgewood among others. Nunez is known for offering the most expedient pick up and drop off services in the area at affordable prices. This laundry provider only charges .85 ¢ per pound while a number of rival companies charge over $1.00 per pound for similar services.
Nunez laundry has a vast clientele ranging from the Children's Day Care Centers, police officers, college students, and office workers to security guards. Services offered by Nunez laundry include both wash and fold as well as dry-cleaning. The team of the Nunez laundry practices their trade keeping in mind the words of the revered Nelson Mandela who once said, "We must use time wisely and forever realize that the time is always ripe to do right."
When contacted, a spokesperson from the Nunez laundry said, "We are serving people by doing their laundry. We help the disabled who cannot do their own laundry and also for day care centers, which are very careful about the washing process since it is for young toddlers and new born babies." He further added, "We are helping people to save their time by offering laundry, which can take more than two hours of their precious time. We aim to provide great customer satisfaction and let them save important time in life so that they can focus on other tasks."