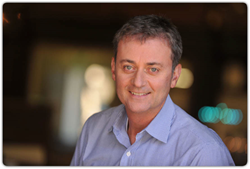 With the company driving at this trajectory and pace, it's important to establish senior financial leadership which can help them capitalize on this position and drive the next stage of their growth.
San Francisco, CA (PRWEB) May 27, 2014
Livefyre, provider of the leading real-time conversation and social curation platform, today announced it has hired Tim Laehy as its new chief financial officer. Laehy joins Livefyre with more than 20 years of C-level financial experience, including a strong track record of leading companies through acquisitions and initial public offerings. As a key member of Livefyre's executive team, Laehy will be responsible for developing Livefyre's financial strategy and overseeing daily operations of the finance, HR and recruiting teams to drive the next phase of the company's growth.
Originally founded as a real-time commenting provider, Livefyre has grown rapidly over the past two years, expanding beyond its traditional customer base of digital publishers to also service brands with a market-leading portfolio of social engagement and curation applications. The company finished 2013 with record year-over-year growth, increasing its customer base by 660 percent, expanding internationally across four continents and doubling its employee count. Also in 2013, Livefyre acquired two companies — social storytelling platform Storify and social application provider Realtidbits — and launched its Social Native Advertising Platform (SNAP) to connect brand advertisers with its network of premium publishers.
"Livefyre's solutions are reshaping how brands and media grow their communities and businesses, and Tim's proven track record of success with growth-stage companies is simply unparalleled," said Jordan Kretchmer, founder and CEO of Livefyre. "As Livefyre continues to develop as a world class organization, his direction and leadership will be instrumental to our success."
Prior to joining Livefyre, Laehy served as Executive Vice President and Chief Financial Officer of YuMe, a digital video brand advertising company, where he led its IPO. Previously, as CFO of Cloudshield Technologies, he led the leading provider of cyber security solutions through its acquisition by SAIC. He has also held CFO positions with MetroFi, a wireless broadband service provider; Collation, a supplier of data center configuration management software, which he led through its acquisition by IBM's Software Group; and Covad Communications where he led its IPO. Additionally, Laehy has held senior finance positions for Recovery Equity Partners, Guarantee Acceptance Capital Corporation, Liberty Mutual Insurance Company, and Union Carbide Corporation.
"2013 was a tremendous year of growth for Livefyre and they have proven their position as a market leader in their space," said Alan Patricof, founder and managing director of Greycroft LLC. "With the company driving at this trajectory and pace, it's important to establish senior financial leadership which can help them capitalize on this position and drive the next stage of their growth. Tim is an impressive addition to an already strong Livefyre management team."
"The evolving social landscape is changing the way that leading global brands and media companies connect with their audiences," said Laehy. "Livefyre consistently delivers solutions that not only fit the needs of rapidly-shifting business models, but drive new levels of innovation within the marketplace. I'm thrilled to be a part of the team."
About Livefyre
Livefyre helps companies engage consumers through a combination of real-time conversation, social curation and social advertising. With Livefyre's social CMS, brands can integrate real-time social content into their websites, mobile apps, and advertisements and television broadcasts to increase viewer engagement, boost website traffic and drive revenue. As the fourth largest network online, Livefyre is powering real-time social experiences for over 600 leading brands including AOL, Bravo, Burger King, CBS, Conde Nast, Cox Media Group, Dow Jones/WSJ, FOX Sports, Mashable, NASCAR, Showtime, Sony PlayStation, Sports Illustrated, Unilever and Universal Music Group. Livefyre acquired social storytelling platform Storify in September 2013 and social application provider Realtidbits in November 2013.
Founded in 2009 with offices in San Francisco, New York, London and Sydney, Livefyre was named one of the best places to work in the Bay Area by the San Francisco Business Times and 2013 Corporate IT Software Company of the year by the World Technology Network. For more information, visit http://www.livefyre.com or follow us Twitter and Instagram at @livefyre or @storify.