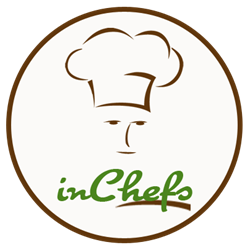 Enjoy yumQuotes for yummy food from local chefs world over
San Ramon, CA (PRWEB) May 28, 2014
Wanteet.com is creating an etsy like p2p marketplace called inChefs.com, connecting foodies to hyperlocal chefs for fresh options and unique chef creations world over. Hyperlocal chefs are typically personal chefs, mom and pop restaurant chefs or home chefs who have perfected traditional family recipes. inChefs eliminates the need to shop, cook and clean for awesome culinary experiences or unique eats. Foodies or companies post an event, time, budget and type of food, sit back and relax while "yum quotes" from local chefs arrive in the inbox; they choose a yumQuote and pay for it. inChefs meals are typically meals for special events, or meals for the week or prescription meals, or local culinary experiences at timeshares, etc. Our Vision is to democratize good food while helping food entrepreneurs launch businesses on our platform.
To achieve this, inchefs.com, the global internet marketplace was launched. Special features of the marketplace include: (a) open marketplace for chefs world over, (b) location specific access to chefs, (c) access to a multitude of dishes not found otherwise thanks to personal and certified home chefs, (d) mobile marketplaces in the offing, (e) hiring a personal chef or a party chef, (f) yumQuotes - an open marketplace that allows foodies to request quotes from any or selected chefs, accept one offer and pay, (g) an inChefs concierge for taking requests that resides on chefs' websites or blogs, (h) review system that helps launch early food entrepreneurs by making them stars overnight when they get great reviews.
Usha Kizhakekara, is the founder of Wanteet Inc, that launched inChefs.com. She has 20 years of experience doing cutting edge technology having worked at many startups, C-Cube, Netflix, Texas Instruments, etc She has an MBA and a MS in Computer Engineering and LOVES good food. Her team includes many foodies Vipul Bhopal - the chief software architect who has worked with Usha for a few years, Shyla Klinder doing product management, Mahendra C, our backend engineer who has worked with Usha for a few years, Douglas Ross who has commercialized different products and Zaira who is doing the social media marketing.