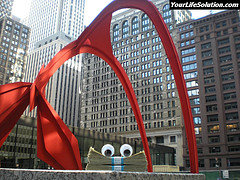 I wanted to explain what is the best option for returning veterans as they are offered what are normally paltry life insurance benefits from the fed
Chicago, IL (PRWEB) May 27, 2014
YourLifeSolution.com, a service which aids consumers in comparing life insurance rates online, is today releasing an explanation of what is the best life insurance for veterans. "In the spirit of Memorial Day, I wanted to explain what is the best option for returning veterans as they are offered what are normally paltry life insurance benefits from the fed," said Eric Smith, the founder and independent life insurance agent of YourLifeSolution.com.
According to YourLifeSolution.com, the best life insurance for veterans is generally a term policy long enough to bring them to their full retirement, or until they will no longer need coverage, but the service also stresses that having the option to "convert" the coverage should their financial plans not come to fruition. "Supposing you have a 45 year-old veteran who has a small policy which was given to him by the government upon his 20th year in the military. Generally, this isn't enough to cover all the debts and liabilities that come with a home and the cost of raising children. It would be wise for this person to carry a 20 year term policy for a significant amount to eliminate this financial risk until Social Security pay-outs begin. If a lot of liabilities still exist at age 60, then it's definitely a wise idea to convert the policy into permanent coverage before the end of the term," said Eric Smith.
YourLifeSolution.com regrets to point out that due to numerous common issues such as PTSD and certain other mental conditions, often times affordable life insurance for veterans is out of reach and that in those scenarios veterans may have to simply rely on the smaller policies provided to them by the federal government.
Those interested in viewing their own competing life insurance rates online are encouraged to visit YourLifeSolution.com, or call Eric Smith at 888.374.2764.