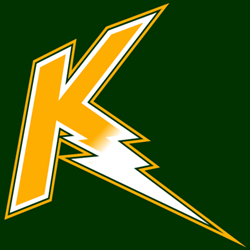 We are very satisfied with the (Shaw Sports Turf) product and what it has done for us in our previous installations. This is good for our sports programs and for our community.
Kent, Washington (PRWEB) May 27, 2014
Washington's Kent School District is in the process of adding its fourth Shaw Sports Turf field.
Last week, Kentridge High School broke ground on a new field, which will accommodate football and soccer, with the option of hosting lacrosse should the sport be added in the future.
"Adding the new Shaw Sports Turf field provides equity in our district facilities," said Dave Lutes, Athletic Director for the district. "We are very satisfied with the product and what it has done for us in our previous installations. This is good for our sports programs and for our community."
Previously, Shaw Sports Turf fields were installed at Kentwood High School, Kentlake High School and on French Field, the district stadium.
Along with the turf, the district now has lights at all four sites for night play.
Funding for the projects was provided for, in part, through a rededication of funds that were targeted for projects that did not come to fruition.
"The Shaw Sports Turf field allows us to provide playing space and playing time for our student-athletes," said Lutes. "It also opens the door to opportunities for community groups."
The Kent School district covers 71 square miles and provides for the educational needs of 27,000 students in 28 elementary schools, six middle schools, and four high schools.
All four fields will now feature the Momemtum 41 turf system, which mirrors the same look and feel as natural grass and is known for its durability and overall performance. The Momentum system offers the best combination of firmness, speed and safety. Momentum is used on the practice and game fields of the Baltimore Ravens.
"We are very proud of our longstanding association with the Kent School District," said Kevin Senf, Territory Manager with Shaw Sports Turf. "Our goal in the project is to provide the best playing surface so that the Chargers' athletic program is the best it can be."
About Shaw Sports Turf
A wholly-owned subsidiary of Berkshire Hathaway Inc., Shaw Industries is a full flooring provider to the residential and commercial markets. Shaw supplies carpet, hardwood, laminate, resilient, and tile/ stone flooring products, as well as synthetic turf. Shaw Sports Turf is one of the leading synthetic turf companies in North America and has represented quality and innovation for more than two decades with over 1,500 successful installations, including an impressive list of high-profile field installations. For more information please visit http://www.shawsportsturf.com, call 866-703-4004 or find us on Facebook.