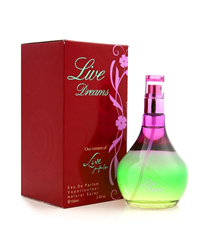 Los Angeles, California (PRWEB) May 27, 2014
Wholesale Fashion Square is once again proving their status as one of the web's fastest-growing wholesale sites, as they've added a wide array of fragrances and perfumes to their already-wide range of scents.
"Summer is on the horizon and it's the perfect time to switch to a new, fresh, light scent, so we've expanded our selection to include a wide range of different scents, all at great wholesale prices that will allow for maximum profit," explained Edita Kremerman, owner of WFS adding, "Our recent additions also include dozens of new summer fashions, along with the most popular new summer dress styles, formal prom wear, accessories and jewelry too!"
Wholesale Fashion Square's selection includes a wide variety of designer inspired scents for men and women alike. They're available in counter-top display cases, single boxed perfumes and three-piece fragrance sets.
"Our selection now includes dozens of fragrances, from fresh body mists, to heavier fragrances for men, women and some unisex scents too. And the prices are perfect for maximizing profits!" Kremerman added.
The site's recent additions also include a large selection of spring fashions, with all the hottest colors, including tangerine, pink, peach and green, along with fresh off the runway florals too.
Shoppers can also maximize profits with an expanded flash sales section and a Deal of the Day area, with huge discounts up to 50% or more, good for just 24 hours. You can also shop the best of the best in the Editor's Pick's page, or browse the expanded selection of jewelry, including lots of more high-line pieces just in time for prom season. These new additions, combined with all the new fragrances, are certain to drive revenues whether you have an e-commerce shop or a brick and mortar storefront.
Wholesale Fashion Square also offers speedy delivery, with same-day shipping available on all orders. The cut-off time is 12:00 noon PST.
Shoppers can also save with money-saving promo codes, available to e-mail newsletter recipients and on-site. The current on-site promo code for 10% off is WFS10.
To view Wholesale Fashion Square's new and expanded selection of fragrances and spring fashions, visit http://www.WholesaleFashionSquare.com.