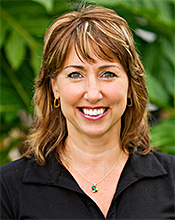 Seattle, WA (PRWEB) May 27, 2014
Pacific Quest, an outdoor therapeutic program for struggling adolescents and young adults, is proud to be part of the 2014 Sandplay Therapists of America (STA) Conference in Seattle, Washington. The conference entitled "The Spirit of Story in Sandplay" will take place at the Red Lion Hotel on Thursday June 5th-Sunday June 8, 2014. The conference will include workshops with presenters from the US, Canada, England, Israel and Italy.
Dr. Freedle's presentation "La Llorona Weeps: Neural Integration, Sandplay and Traumatic Grief" will utilize didactic and experiential learning with compelling case material and explore clinical concepts in trauma and grief, the Hispanic legend of La Llorona (the Weeping Woman), and the process of neural integration in sandplay.
Sandplay Therapists of America is a non-profit organization established to promote education, training and research in sandplay therapy. STA is an affiliate member of the International Society of Sandplay Therapy, which promotes professional development in sandplay in the tradition of Dora Kalff based on the theories of C.G. Jung.
About Pacific Quest
Pacific Quest is an outdoor therapeutic program for struggling teens and young adults, located on the Big Island of Hawaii. Their wilderness programs offer a clinical, yet holistic approach to treatment, going beyond traditional wilderness therapy and teaching sustainable life skills. Pacific Quest's proprietary therapeutic model is a groundbreaking approach that uses organic gardening to create concrete metaphors for its students as they cultivate their own health and happiness. Pacific Quest provides an environment that allows for a true discovery process for its students, a place that is safe, structured, experiential and natural. Owned and operated by a veteran team of professionals with hundreds of years of combined wilderness program experience, Pacific Quest offers a unique approach to treatment that is individualized for each student.