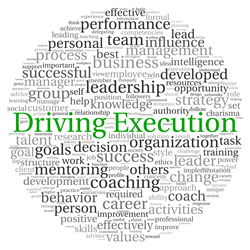 The PfMP certification gives us instant credibility as there are less than 50 of us in the world with PfMP, PgMP, and PMP certifications at this moment.
Cedar Grove, NJ (PRWEB) May 27, 2014
PMO Advisory (http://www.pmoadvisory.com), a management consulting firm that helps organizations bridge the gap from ideas to execution, today announced that the firm's founder and CEO, Te Wu, has received a Portfolio Management Professional (PfMPSM) certification from the Project Management Institute (PMI) to his credentials. With this latest certification, PMO Advisory is one of the few project management advisory firms to be certified in portfolio management, program management, and project management. According to PMI's certification registry, Wu is one of the first ten people in the world receiving the PfMP certification.
PMI's PfMP credential was created to recognized advanced skills and experience for portfolio managers, including the ability to coordinate management of one or more portfolios to achieve an organization's' objectives. Those who hold the PfMP credential are certified to manage the entire portfolio management process, including communications about progress, risk assessment, and making recommendations about actions required to achieve organizational objectives.
"The addition of the Portfolio Management certification completes the trinity of project management – project, program, and portfolio," stated Wu. "Portfolio management is as much art as science and requires a different kind of discipline to provide strategic value while minimizing risk. Certification by the Project Management Institute gives our clients the assurance that we are committed to giving them the most informed and valuable service available."
In addition to the PfMP, Wu also is certified as a Project Management Professional (PMP) and a Program Management Professional (PgMP). The PMP certification is one of the most industry-recognized credentials for project managers, signifying the experience, education, and competence needed to direct complex projects. The PgMP certification recognizes advanced skills in project management, including overseeing multiple projects and the resources necessary to achieve strategic business goals. Professionals with a PgMP certification are qualified to oversee the success of a program, including grouping related projects together to increase efficiencies and realize other benefits.
"Adding a portfolio management credential demonstrates our ongoing pursuit of knowledge and mastery of the latest best practices and techniques," Wu said. "The PfMP certification gives us instant credibility as there are less than 50 of us in the world with PfMP, PgMP, and PMP certifications at this moment."
About PMO Advisory
PMO Advisory is a research-based management advisory firm with expertise in business and IT execution, serving as a resource to help enable ideas for organizations. PMO Advisory helps transform business ideas, plans, objectives and vision into reality using a proven, customizable consulting approach. The firm's advisory team is expert in portfolio, program, and project leadership. The company's mission is to help organizations to achieve their strategic business objectives through execution excellence.
For more information, visit PMO Advisory on the web at http://www.pmoadvisory.com.