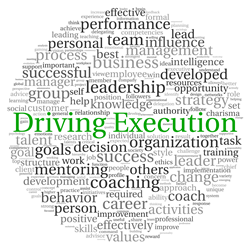 We believe our PfMP test bank is already one of the largest, and we have plans to grow it to over 1,000 questions by end of June.
Cedar Grove, NJ (PRWEB) May 28, 2014
PMO Advisory (http://www.pmoadvisory.com), a management consulting firm that helps organizations bridge the gap from ideas to execution, has announced the creation of a new offering to help project portfolios professionals seeking Portfolio Management Professional (PfMP) certifications. The practice exams contain over 600 questions and include multiple ways for professionals to prepare for the PfMP certification exam administered by the Project Management Institute (PMI).
The new PfMP preparation practice exams were developed by the team at PMO Advisory led by its founder CEO Te Wu, one of the few professionals in the world to be certified by PMI in Project Management (PMP), Program Management (PgMP), and Portfolio Management (PfMP). As part of the firm's commitment to build last relationships, PMO Advisory has helped many professionals advance their careers over the years. Wu applied his 20 of professional experience as a business executive, college professor, and corporate trainer to develop the PfMP practice questions.
"Until recently, the discipline of portfolio management expertise has been overshadowed by project management, but with the PMI adding portfolio management certification the profession is gaining wider recognition," stated Wu. "We believe that as a leader in the field of business execution, PMO Advisory is in a unique position to advance the profession, especially given our diverse background in project, program, and portfolio management."
PMO Advisory's PfMP preparation exam provides a "do-it-yourself" and low cost approach for professionals preparing for the exam. The cost ranges from free for the practice test to $100 for a full year access to an ever growing test bank of practice questions. PMO Advisory is committed to growing the test bank. "We believe our PfMP test bank is already one of the largest, and we have plans to grow it to over 1,000 questions by end of June."
To receive the PfMP Certification, PMI requires that candidates have a secondary education degree with at least seven years of portfolio management experience within the past 15 years, or a four-year college degree with four years of portfolio management experience within the last 15 years. All applicants also must have at least eight years of practical business experience. To qualify for PfMP Certification, applicants must pass a qualifying exam. The PfMP credential is maintained by earning 60 professional development units (PDUs) every three years.
About PMO Advisory
PMO Advisory is a research-based management advisory firm with expertise in business and IT execution, serving as a resource to help enable ideas for organizations. PMO Advisory helps transform business ideas, plans, objectives and vision into reality using a proven, customizable consulting approach. The firm's advisory team is expert in portfolio, program, and project leadership. The company's mission is to help organizations to achieve their strategic business objectives through execution excellence.
For more information, visit PMO Advisory on the web at http://www.pmoadvisory.com or go directly to our PfMP Practice Exam website at http://www.pmoadvisory.com/live/pfmp_practice/.