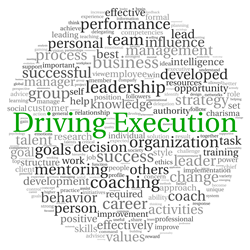 Our PfMP preparation courses are designed for busy executives, with flexible schedule delivered modularly.
Cedar Grove, NJ (PRWEB) May 29, 2014
PMO Advisory (http://www.pmoadvisory.com), a management consulting firm that helps organizations bridge the gap from ideas to execution, has announced the creation of a new preparation course for students and professionals seeking certification as a Portfolio Management Professional (PfMP). The course will include a PfMP Exam Preparation book, courses, and practice tests to prepare professionals for the PfMP certification exam administered by the Project Management Institute (PMI).
The new PfMP preparation course was developed by PMO Advisory founder CEO Te Wu, one of the first ten professionals in the world to be certified by PMI in Portfolio Management (PfMP). In addition to PfMP, Wu is also certified in Program and Project Management (PgMP and PMP). As PMO Advisory works closely with senior project executives and help many professionals advancing their careers, the newest course is complimentary to their professional training offerings. Wu who has been taught undergraduate and MBA courses at regional universities applied his 13 years of experience as a college professor and 20 years of experience as a business executive to develop the PfMP preparation program.
"We have been advocating for the importance of developing the project portfolio professions for many years now as it is critical for organizations to 'do the right things' in the first place. Portfolio management compliments program and project management as they focus on "doing the right way," stated Wu. "We believe to achieve business execution excellence, organizations must embrace all three: portfolio, program, and project management. Our PfMP preparation courses are designed for busy executives, with flexible schedule delivered modularly."
PMO Advisory's PfMP preparation course will be offered in small group sessions at times to accommodate professionals' scheduling, including early morning, late afternoon, and weekend classes. Classes will be held in the PMO Advisory offices in northern New Jersey, which is conveniently located near public transportation and has ample parking. PMO Advisory also plans to release an online version of the course for national and international professionals.
To receive PfMP Certification, PMI requires that candidates have a secondary education degree with at least seven years of portfolio management experience within the past 15 years, or a four-year college degree with four years of portfolio management experience within the last 15 years. All applicants also must have at least eight years of practical business experience. To qualify for PfMP Certification, applicants must pass a qualifying exam. The PfMP credential is maintained by earning 60 professional development units (PDUs) every three years.
About PMO Advisory
PMO Advisory is a research-based management advisory firm with expertise in business and IT execution, serving as a resource to help enable ideas for organizations. PMO Advisory helps transform business ideas, plans, objectives and vision into reality using a proven, customizable consulting approach. The firm's advisory team is expert in portfolio, program, and project leadership. The company's mission is to help organizations to achieve their strategic business objectives through execution excellence.
For more information, visit PMO Advisory on the web at http://www.pmoadvisory.com or go directly to the PfMP training course at http://www.pmoadvisory.com/live/pfmp_training/.