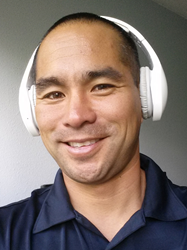 Morgan Hill, CA (PRWEB) May 28, 2014
What do a non-profit organization that enriches the lives of youth in San Francisco's Visitacion Valley neighborhood have in common with a pair of community resource networks and a group fighting human trafficking?
All are benefiting from music-oriented fund-raising events sponsored in part by Velodyne, Inc. (http://www.velodyne.com), a leading manufacturer of high-performance and technically innovative audio products based in Morgan Hill.
Velodyne is among the sponsors of the Ninth Annual "Funk Out With R.O.C.K.," which benefits public education and after-school learning enrichment programs for youth who live in San Francisco's Visitacion Valley neighborhood through a program called "Real Options for Kids," or "R.O.C.K." The June 20 event at San Francisco's FAME, 435 Broadway, will feature the Pacific Soul Band, which performs funk, R&B and hip-hop covers, and Jethro Jeremiah and the Soulmates, which plays original tunes with a soul and reggae feel and has opened for Ray Charles, Ziggy Marley and Michael Franti. Emcee and silent auction host for the evening is comedy and improv performer Christina Marie. Visit http://www.funk.rocksf.org for more details and tickets to this 21-and-over show.
"Funk Out With R.O.C.K." follows April's "Art On The Coast" event, which raised money in support of the Pacifica Resource Center, Coastside Hope and Not for Sale, which fights human trafficking.
The common denominator at these and dozens of other fund-raisers sponsored each year by Velodyne are cause-related musicians and their music, according to company President Marta Hall.
"Just as Velodyne headphones and subwoofers enhance the experience of listening to music, these musicians are doing their share to enhance and enrich the lives of people in their local communities," said Hall, whose company also has supported events and tours featuring the bands The Mowgli's and Finish Ticket. "We are delighted to be able to contribute to the success of these events and the musicians who share their music in support of a cause."
Few know the value of such efforts better than Curt Yagi, a featured performer at "Art On The Coast" who also serves as executive director of "R.O.C.K."
"Corporate sponsorships make a huge difference," said Yagi, who was named 2008 Best of the Bay Singer/Songwriter by the San Francisco Bay Guardian. "Without the participation of companies like Velodyne, raising funds would be a lot more difficult."
About Velodyne
Founded in 1983 and based in California's Silicon Valley, Velodyne, Inc. is a diversified technology company known worldwide for its high-performance audio equipment and real-time LiDAR sensors. The company is widely recognized as the leading manufacturer of high-performance, low-distortion, powered subwoofers and an expanding line of technically innovative in-ear and over-ear audio products, which include interchangeable, custom-designed skins that enable audiophiles to personalize the look of their headphones. Velodyne products are available online at http://www.velodyne.com and from a select group of authorized dealers, custom installers and distributors worldwide. Since 2007, Velodyne's LiDAR division has emerged as a leading developer, manufacturer and supplier of real-time LiDAR sensor technology used in a variety of commercial applications including autonomous vehicles, vehicle safety systems, 3D mobile mapping, 3D aerial mapping and security. For more information, visit http://www.velodynelidar.com. For the latest information on new products and to receive Velodyne's newsletter, register here.