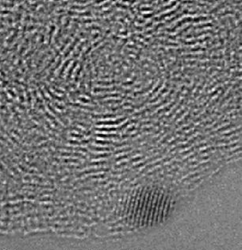 Zhengzhou, China (PRWEB) May 27, 2014
Nano diamond can be applied in a series of industry fields. Its application in medical science has been broadened, including chemotherapy, enhancing bone growth and improving tolerance of dentistry implantation. Micro as a nano diamond is, it is invisible to naked eyes.
iAbrasive reports on May 27th, according to a new discovery, not all diamond lasts forever, some of them may vanish in several seconds, which is what we call "nano diamond". Scientists have proved that with the help of powerful electron beam, a processed micro diamond in coal can only exist for seconds before it turns into the dull carbon.
Chemist Yanqiu Sun was the first to discover nano diamond in deformed graphitic layers. When trying to take a picture of coal by EMS (electron microscope), he and other researchers found out the energy of electron beam launched by EMS condensed the hydrogenated carbon atoms, whose structure is similar to that of nano diamond. Billups points out that since the electron beam has a strong energy, tremendous energy is needed to extract hydrogen atoms.
See more interesting and the latest news about abrasives and diamond tools, please visit: http://www.iabrasive.com/articles.