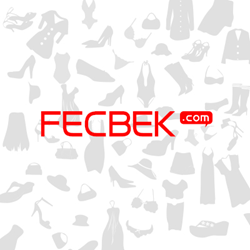 (PRWEB) May 27, 2014
Today, Fecbek.com, a leading dresses manufacturer and retailer, proudly unveils its new collections of sexy women's dresses and bandage dresses. In spite of personalities, and ages, all the females are eager to own a sexy dress. To recognize this well, Fecbek.com is also offering the discounted prices up to 45% off.
The women's dresses of Fecbek.com are well-known on the market for the novel designs, braw looks and perfect craftsmanship. Unquestionably, fantastic dresses made by Fecbek.com will absolutely give a feminine touch.
"Want all eyes on you when you hang out with friends, but still have no idea what dress to wear? A dress from Fecbek.com is definitely your wise choice. Now, the gorgeous style is available at an attractive price. To stun everyone into silent admiration? Trust us, and our elegant dresses will do the job for you. This may sound like utopia, but actually it is not .Everything is possible at Fecbek.com," says, the CEO of Fecbek.com.
More often than not, the designers of Fecbek.com visit the fashion shows in big cities like Paris, London, Hong Kong and etc. The vice president of Fecbek.com stressed, "If customers have any questions during their shopping, we are ready to help, and we will respond to your message within 24 hours."
About Fecbek.com
Fecbek.com is a leading online retail and wholesale store specializing in selling clothing, shoes, bags, wedding and occasion dresses, cosplay, costumes and beauty products. With a wide selection of products at a low price, the company has been universally recognized for honesty, high efficiency and thoughtful services; it has built a long-term relationship with many customers.
For more information, please visit:http://www.fecbek.com/womens-dresses/.