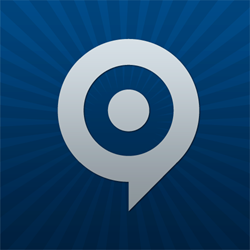 Since we first started thinking about a website to cover this specific category of toys, one of our primary motivations was to encourage both kids and adults to become more interested in the 'active play' idea that these products encourage
Lancaster, PA (PRWEB) May 29, 2014
Launched in January of 2014, a new website called Blaster Labs (http://www.blasterlabs.com) is quickly becoming a favorite of both hard-core Nerf fanatics (known collectively as the "Nerf Internet Community," or "NIC"), and casual fans of the foam and water-based brand and its various competitors, alike. Having exceeded 100,000 page views in its first 5 months in existence, Blaster Labs is proving to be the go-to destination for anyone looking for news and reviews of the latest in toy foam, water and infra-red warfare. But Blaster Labs has its eyes fixed on gaining more than just site traffic.
"Since we first started thinking about a website to cover this specific category of toys, one of our primary motivations was to encourage both kids and adults to become more interested in the 'active play' idea that these products encourage," said Blaster Labs' senior editor, who goes by the online pseudonym "Master Blaster." "We are all aware of the obesity epidemic currently plaguing our country, but kids don't want to hear about exercise and calories. They just want to be kids. So why not use that to our advantage, and encourage them to play with toys where exercise is part of the game?"
Indeed, Blaster Labs has gone a long way toward promoting toys that encourage kids of all ages (adults, included) to get together and have fun running around. They've done this by keeping the toy blaster and related categories top-of-mind with an average of 3-4 articles per week, most of which include their own blend of high-quality photography, videos and product reviews, as well as sneak-peaks of new items that have yet to hit the market. Working in collaboration with major toy companies affords Blaster Labs unique insights into product trends, and also allows them to provide these same manufacturers with valuable, first-hand feedback to help them improve their products.
Blaster Labs has only just begun to make itself known among the millions of hobbyists and families across America that would potentially have interest in the products it reviews and promotes. But if its early success is any indication, Blaster Labs will soon be speaking to a much broader audience—one for whom the "active play" model may be of most benefit.