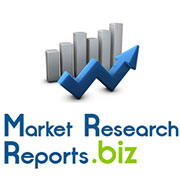 Global Construction Chemicals Market: Trends & Opportunities 2014-18
(PRWEB) May 27, 2014
The report titled "Global Construction chemicals Market: Trends and Opportunities (2014-2018)" provides an in-depth analysis of major construction chemicals market of regions like Japan, China, North America, Western Europe, Middle East and Africa and Rest of the world (ROW). It also accesses the key opportunities and underlying trends in the market and outlines the factors that are and will be driving the growth of the industry in the forecasted period (2014-18). Further, key players of the industry like BASF, SIKA, GRACE and RPM have been profiled.
Browse Full Report with Toc: http://www.marketresearchreports.biz/analysis-details/global-construction-chemicals-market-trends-and-opportunities-2014-18
Geographical Coverage
China
North America
Western Europe
Japan
Middle East And Africa
Rest of the World (ROW)
Company Coverage
BASF
SIKA
GARCE
RPM
Executive Summary
Construction Chemicals are specialty products that are used in structures to increase their life, and also to impart additional protection from environmental hazards. One of the niche segments of the specialty chemical sector, construction chemicals at a very basic level add strength and improve construction quality, thereby increasing the durability of the structure.
To Download Full Report with Toc:
http://www.marketresearchreports.biz/sample/sample/198336
Factors driving growth of the global construction chemicals market are growth of emerging countries, new government regulations, growth of construction industry, foreign direct investments and contract research and manufacturing services (CRAMS). Construction chemicals will certainly gain importance in the future. While in some regions (Asia, South America, Central and Eastern Europe) the construction of new buildings will predominate, the focus will shift to renovation in the older economies such as Europe and to a lesser extent in North America. This will directly influence the usage patterns—concrete admixtures are predominantly used for new buildings while more adhesives and sealants are consumed during renovation.
Table of Content
1. Executive Summary
2. Construction chemicals: Introduction
3. Global Construction chemicals Market Analysis
3.1 Global Construction chemicals Market size by volume (Actual & Forecasted)
4. Global Construction chemicals Market: Regional Analysis
4.1 China
4.2 North America
4.3 Western Europe
4.4 Middle East and Africa
To Read More Reports With Toc:
http://www.marketresearchreports.biz/analysis/198336
5. Global Construction chemicals Market: Growth Drivers & Challenges
6. Global Construction chemicals Market Trends
6.1 Safety and environmental regulations
6.2 Consolidation in the industry
6.3 Increased globalization
7. Competitive Landscape: Global Construction chemicals Market
8. Company Profiles
8.1 Badische Anilin- und soda- Fabrik (BASF)
8.1.1 Business Overview
8.1.2 Financial Overview
8.1.3 Business Strategies
8.2 SIKA
8.2.1 Business Overview
About Us
Marketresearchreports.biz is the most comprehensive collection of market research reports. Marketresearchreports.biz services are especially designed to save time and money of our clients. We are a one stop solution for all your research needs, our main offerings are syndicated research reports, custom research, subscription access and consulting services. We serve all sizes and types of companies spanning across various industries. For More Information Visit: http://www.marketresearchreports.biz/.