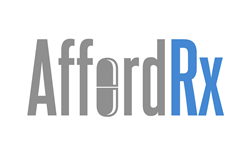 Margate, NJ (PRWEB) May 31, 2014
Hypertension is a killer that lies in wait in one in every three American adults. Also known as high blood pressure, hypertension can affect circulation, liver and kidney function, and vision, and can lead to coronary artery disease, heart attack or stroke—even in younger patients. It's defined as regularly or often having a blood pressure reading of more than 140/90. High blood pressure is a serious condition, but can be easily addressed with beta blockers, or drugs like Benicar. However, studies show that 30-50% of American adults do not take their medication as prescribed. The most common reason cited is the high cost of prescriptions. That's why AffordRx offers prescription discount cards to thousands of patients and is ready to help thousands more.
Medication non-adherence is an easily recognizable and treatable problem. Giving more patients access to affordable medication saves lives. Cheaper prescription medication can make all the difference in whether or not a patient is able to take Benicar and other hypertension drugs as prescribed. AffordRx discount cards offer savings of 10-75% on prescription hypertension medications like Benicar, Lopressor, Corgard, Toprol, and Tenormin. These savings help patients follow their medication regimen. These discount cards are useful for uninsured patients, and also for those whose existing insurance doesn't cover all needed medications.
Patients can get a free medication discount card from AffordRx quickly and easily. There are no medical questions or exams to worry about. Patients can simply print the card from the AffordRx website. Those who do not have a home printer can ask for the card to be sent via postal mail, free of charge. Once the card is in hand, it can be used without limit at any participating pharmacy. Thousands of pharmacies accept prescription discount cards from AffordRx, allowing great savings on Benicar and other hypertension medications. AffordRx medication discount cards do not expire, and can be used as often as needed. There's no reason to go without needed medications when AffordRx is standing by to help.