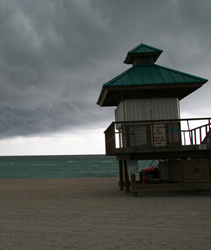 Sunny Isles Beach, Florida (PRWEB) June 24, 2014
On Wednesday, June 25, 2014 at 10:00 am the City of Sunny Isles Beach will hold a Hurricane Workshop to provide useful information about property protection, storm preparation, what to expect after a storm, and safety issues of structures and the public. This meeting, in the SIB Commission Chambers (18070 Collins Avenue), is open to all property owners and managers whom may RSVP by phone at 305.792.1839 or via email at sblock(at)sibfl(dot)net.
The Hurricane Workshop is hosted by the Sunny Isles Beach Police Department and will cover various storm related topics that will help residents prepare for weather. The Atlantic hurricane season runs from June 1 to November 30 each year. If you are new to the South Florida area, or may wish to have these details refreshed in your mind, please come to the workshop. In addition to the Police Department, experts from the Sunny Isles Beach Building, Public Works, City Manager, Cultural and Community Services Departments will be on hand to answer your questions or address any concerns about building safety, planning and preparation as well as post storm expectations.
Pick up a copy of the City of Sunny Isles Beach Hurricane Brochure at Pelican Community Park, 18115 North Bay Road or the Government Center at 18070 Collins Avenue.