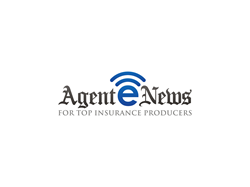 We're all about helping agents. With Agent Spotlight, we're shooting for something that really builds an engaged online insurance community.
Clearwater, FL (PRWEB) May 28, 2014
In tandem with the launch of a new website, AgenteNews now features biweekly Q & A interviews with successful insurance agents from around the country.
The Agent Spotlight feature is an ideal way for engaged readers to learn from the genuine thoughts and opinions that agents in the field have about everything from the hottest life insurance and annuities products to compliance issues and the Affordable Care Act.
"We're all about helping agents," said Agent Link President Senia Gramajo, "With Agent Spotlight, we're shooting for something that really builds an engaged online insurance community. In our latest market research, we know that agents have a curiosity about what's weighing on the minds of our nation's top producers."
The Q & A format is intended to take the Agent Spotlight section beyond the commonplace world of most insurance publications by putting a distinctly human face on current insurance topics. It also creates the engaging feel of a weekly news or entertainment magazine piece.
In addition to the Agent Spotlights, AgenteNews is also adding fun and interactive features like a trail-blazing insurance-themed crossword puzzle, a groundbreaking company/product locater, and a highly anticipated insurance forum—further proof that AgenteNews is serious about helping insurance agents grow their business and improving the insurance industry as a whole.
To see the most recent Agent Spotlight interviews, go to http://www.agentenews.com/agent-spotlight.
###
About AgenteNews
AgenteNews is an online publication distributed to half a million life, health and annuity agents and advisors. It contains insightful articles that help agents grow their business and keep them up-to-date with the insurance and financial services industry. Article contributors for AgenteNews consist of insurance and financial services professionals who write about their fields of expertise: sales, marketing, financial planning, Medicare, life insurance, annuities, long-term care insurance, or even technology. AgenteNews is owned by Agent Link. Visit http://www.agentenews.com for more information.
About Agent Link
Agent Link is a leading insurance marketing and consulting firm serving IMOs, FMOs, MGAs, insurance carriers, industry vendors, and insurance agents. Agent Link's team of professionals stands out for its wide range of marketing services that integrate online and offline multimedia channels for brand exposure, content marketing, and lead generation. With innovative market research and an award-winning creative force, Agent Link is dedicated to getting results. For more information, visit http://www.agentlinkmarketing.com.