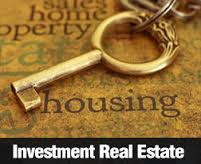 "I've never seen an opportunity as good as dequity"
Fort Lauderdale, Florida (PRWEB) May 28, 2014
Open Source Capital, LLC ask builders why not engage investors and homebuyers to be a part of the project? With crowdfunding, builders can provide an early stage to showcase their projects to potential investors and homebuyers. Prospects can go online to review the design, floor plans, square footage and amenities. Houses can be presold and "options" can be added prior to final house plans being submitted for construction. Accredited Investors can also be buyers or just third party investors. Cost efficiencies could be a win-win for all.
Opportunistic private investors often purchase homes at pre-construction prices and then resell or rent them out. In condo markets such as Miami, builders are funding their projects with staged deposits from buyers. This could put the homebuyer at the end of the food chain if the project happens to goes south. Crowdfunding on the other hand, puts the investor in a more secured position. Open Source Capital has developed a product called dequity. Dequity provides accredited crowdfunding Investors an opportunity to purchase a part ownership in the lenders mortgage. A dequity mortgage holder receives a fixed interest rate plus a share in the profits.
Kyle Meyer, Managing Director of Open Source Capital, LLC noted "I've never seen an opportunity as good as dequity. Unlike corporate bonds or standard mortgages, dequity could pay off a small fortune - as long as one is willing to take the risk associate with construction lending. Construction lending risk is high, so you've got to be able to do your homework,"
For builders, Open Source Capital's crowdfunding platform does five things:

Provides a stage to showcase their project
Allows pre-construction buyers and other investors an opportunity to be "a part of the project"
Raises funds to help build the project
Reduces the risk of spec building
Shortens the sales cycle
Information included in this press release may contain forward looking information that is subject to certain risks, trends and uncertainties that could cause actual results to differ materially from expected results. Among these risks, trends and uncertainties are a company's ability to raise capital, risks associated with a particular company's business plan, national and local economic conditions, including conditions in the real estate and construction industry, conditions and trends in small business investing & lending in general, changes in interest rates and other factors. This information is not an offer to sell or a solicitation of an offer to buy any securities. Any such offer will be made only to qualified investors by way of written offering documents meeting the requirements of the Security Act of 1933, as amended.