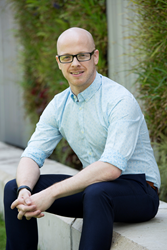 The Trust has already made a huge difference to so many kids' lives.
(PRWEB UK) 28 May 2014
Martin Conroy, from The Boparan Charitable Trust - the official corporate charity of 2 Sisters Food Group – says he's planning to widen its appeal by branching out into community projects around the company's factories.
Martin is a man who understands the challenges of fundraising in today's tough economic climate, where there are competing calls on everyone's money.
But the new manager of the Trust is refreshed by the attitude within the 2 Sisters Group and believes the charity is now ready to build on the strong foundations put down since its inception in 2010.
He said: "The Trust has already made a huge difference to so many kids' lives. Now, in addition to helping individual children, we want to go a bit bigger by getting involved with community projects such as building sensory rooms at hospitals."
"Of course, we're also planning to raise even more money so that we can help more kids. One of our ideas is to appoint Charity Champions at every 2 Sisters factory. These Champions will be responsible for engaging their colleagues with the charity.
"The aim will be to raise money for a great cause, for example by organising social events, but also to have fun while doing it."
Money raised by the Trust is used to enrich the lives of children who are disadvantaged through poverty, disability or illness. Since 2010, the Trust has raised hundreds of thousands of pounds to help more than 500 families. Children have been helped throughout Scotland, across in Northern Ireland in County Antrim and Belfast, down to Cornwall and over to the Isle of Wight.
Martin added: "It's really great to work for a company that feels passionate about its charity work to the extent that it has its very own charity.
"In my first month of meeting the people from across the Group, I found that the work of the Boparan Charitable Trust is very much close to our colleagues' hearts. They have given me the oomph go out there and take the charity to the next level."
Martin joined The Trust from Barclays, where for seven years he was events and charity manager. Although he only joined the Trust in April, Martin has hit the ground running and is already busy planning a number of major events to generate funds.
These include an inter company football tournament and the Trust's glittering fundraising ball, held at the Grosvenor Hotel, London. The ball, with A-list entertainment, attracts the great and the good from the grocery industry and raises hundreds of thousands of pounds for the Trust.
Martin can be contacted at martin.conroy(at)boparan(dot)com.
Attached image – Martin Conroy
ENDS
For further information, please contact:
Nick Murray, Head of Communications
M: 07876 577282
Email: nick.murray(at)2sfg(dot)com
Debbie Mather, Group Communications Manager
M: 07702 924430
Email: Debbie.mather(at)2sfg(dot)com
Notes to editors:
About 2 Sisters Food Group:
2 Sisters Food Group is a leading UK and European food manufacturer with annual sales of around £3 billion and over 24,000 colleagues across the UK, Ireland, Holland and Poland. The Group has strong market positions across branded and retailer own brand products, including in Bakery, Biscuits, Chilled, Frozen, Poultry and Red Meat. The Group serves the retail, wholesale and foodservice markets and brands include Fox's Biscuits and Goodfella's Pizzas. The Group's focus is to serve every meal occasion and put customers at the heart of everything it does.