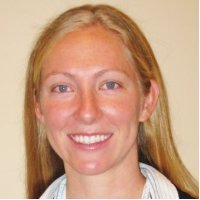 Mullins brings a diverse background combining management, marketing and business strategy with an entrepreneurial mindset.
San Luis Obispo, Calif., USA (PRWEB) May 27, 2014
Cormant Inc., recognized by its Data Center Infrastructure Management (DCIM) software solution, Cormant-CS, today announced the hiring of marketing expert Julie Mullins, as the Head of Marketing and Channel Development. Mullins, a graduate of Cal Poly, San Luis Obispo (B.S.) and the University of Maryland (MBA), will work from the San Luis Obispo, CA headquarters and will report to the CEO, Paul Goodison.
Mullins brings a diverse background combining management, marketing and business strategy with an entrepreneurial mindset. She also brings global experience, having worked in Israel and China. This experience will be utilized to expand the breadth of marketing initiatives at Cormant, a global organization, as the DCIM market continues to see record growth. For Channel Development, Mullins will use her over eight years of management experience to manage and grow partner relationships.
"I am excited for the fresh ideas Julie brings to the team," Paul said. "Her entrepreneurial experience helps us think strategically about our positioning within a fairly new and rapidly growing industry. We have the right product for the customers and her focuses are aligned with our goal of being a top of mind DCIM solution."
"I'm honored to join Cormant and be a part of this great team," Julie said. "I respect the way Cormant has grown its business and I've never been afraid of being with a company who is a pure play provider going up against diverse conglomerates; I'm excited for the opportunity."
Despite its sole focus on DCIM, Cormant has attracted deals with large customers such as Barclays Bank, NATO and AIG as a testament to its software. In a previous role, Mullins was the Director of Marketing for a startup also competing against diverse conglomerates and is familiar with the creativity it takes to win in that environment.
For Cormant product or partnership information, contact Julie Mullins at jmullins(at)cormant(dot)biz or visit Cormant at http://www.cormant.com.
About Cormant, Inc.
Cormant has been developing and growing its IT infrastructure management solution for the data center and beyond (DCIM) and solving challenges for global customers since 2001. Its solutions are sold globally with customers and partners on six continents, including multi-nationals from the banking, consulting, IT, travel, hotel, government, manufacturing, health and telecommunications industries. Cormant is focused on working with customers to improve their management, control and reporting processes by delivering Cormant-CS, a DCIM solution that provides a single-pane-of-glass view to where the physical and logical layers of IT infrastructure meet.