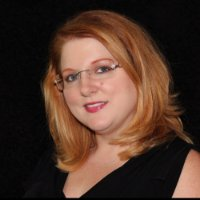 Tampa, FL (PRWEB) May 29, 2014
One of the 50-plus presenters taking part in the Military and Veteran Social Work Conference June 6-7 in St. Leo, FL, is April Steen, a family counselor with the nonprofit Special Operations Warrior Foundation.
A licensed clinical social worker, Steen joined the SOWF staff a year ago. She is also a Certified Clinical Trauma Professional (CCTP).
Hosted by St. Leo University, the Military & Veteran Social Work Conference was established in 2013 to advance the understanding of clinical and student service practices with military veterans, active duty personnel, and their families. This year's theme is "Veterans in Transition."
Founded in 1980, the Special Operations Warrior Foundation offers three programs: college scholarships for children of Special Operations Forces (SOF) killed in the line of duty; immediate financial assistance to families of wounded SOF personnel so they can get to their loved ones' bedside and cover incidental expenses; and academic and family counseling for spouses and children of fallen SOF warriors.
In addition to being a SOWF family counselor, Steen is an adjunct professor at the University of South Florida, where she is working on her doctorate in special education. She was previously an adjunct professor in social work at St. Leo University.
Also presenting at the conference on behalf of the Warrior Foundation is retired Army 1st Sgt. Noel Hike, Jr., MPA, the family services director. Before joining the SOWF in 2013, Hike worked at the U.S. Special Operations Command in Tampa as a liaison with the Veteran's Administration.