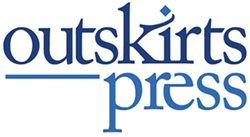 Outskirts Press, the fastest-growing full-service self-publishing and book marketing company today announced its top ten titles for April.
Denver, CO (PRWEB) May 27, 2014
Alphabetically, its ten best performing self-published books for April were:
The Addicts' Mom: A Survival Guide by Cassandra A. Collins
City Soldiers by Frank P. Stiles- President and Owner Stiles Crime Stories, LLC
A Creekside Story - From Buckboard Days to Ecotourism by Georgianna Wood
Going Green Using Diatomaceous Earth How-To Tips by Tui Rose RN
Housatonic by Bob Gray
How Toxic Are You? by Dr. James Martin
I Was There When it Happened by Alice Palmer Hill
Not A Trace of Smoke by Cesare Andrea Frustaci
That's Him! That's Her! That's Me! by Ernest Ndukwe
The Wizard of COMMON CENTS by Earl Littman
All these books, and other Outskirts Press titles, are available from all major online retailers like Amazon, Barnes & Noble, Powells, Books A Million, and others, plus conveniently from the Outskirts Press Direct bookstore at http://outskirtspress.com/bookstore for discounts ranging from 10%-55%.
About Outskirts Press, Inc.
Outskirts Press offers high-quality, full-service self-publishing and book marketing services for writers and professionals who are seeking a cost-effective, fast, and flexible way to publish and distribute their books worldwide while retaining 100% of their rights, 100% of their profits, and 100% of the creative control. http://www.outskirtspress.com.
###
Outskirts Press, Inc., 10940 S. Parker Rd - 515, Parker, Colorado 80134
http://outskirtspress.com 1-888-OP-BOOKS