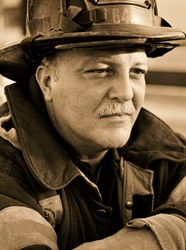 The time has come for the New York Post to cease using the 9/11 subject to harm Gary Suson. He feels bullied and needs it to come to an end... ~ Carole Barnes, Ground Zero Museum Workshop
New York, New York (PRWEB) May 29, 2014
For Official Ground Zero Photographer and FDNY Honorary Battalion Chief Gary Suson - two things are for certain in life: First, his highly rated, boutique-like 'Ground Zero Museum Workshop' is on almost every travel website's 'Top 10' List and secondly, the New York Post likes to write about him with none of it being positive. According to the Museum's Publicist Carole Barnes, "It was one year ago, on April 28, 2013, that the New York Post released yet another inaccurate story concerning Gary Suson and his Ground Zero Museum Workshop. Only this time, the Post's writers, Susan Edelman and Cynthia Fagen may have truly crossed the line. The inaccurate donation percentages reported by the NY Post on the Museum Workshop as well as other misleading comments referring to artifacts and Mr. Suson's 'Official Photographer at Ground Zero' title have had a negative impact on him, his museum and its ability to fundraise for the victims of 9/11."
According to Suson, the NY Post reported three years worth of inaccurate donation percentages for the Museum in their 2013 story. In the article (April 28, 2013 '9/11 kin rip fotog's blood $$ display'), the Post wrote that the Museum gave away between 3.2% and 5.9% of its yearly income to charity between 2009 and 2011. "We've had our accountant review these numbers," says Suson. "Public tax records show gross and net income and monies donated. Donations are calculated after deducting all operating expenses. We feel the NY Post's numbers are misleading and not the true reflection of the donated percentages. It appears that the NY Post's writers calculated the donation percentages from the gross instead of the net."
After paying for operating expenses such as rent, utilities, employee salaries, advertising and more, the Ground Zero Museum Workshop gave away the following generous percentages of its remaining cash to FDNY and 9/11 charities: 2009: 50%. 2010: 60%. 2011: 28.5%. $34,000 was given away to the FDNY Foundation for the Children of Fallen Firefighters, the FDNY Ralph Geidel Cancer Fund amongst others in a 36-month period. "That is hardly a 'pittance' as the Post wrote in 2013," says Suson. "For a Museum that is only 800 sq. ft., it is in actuality a generous sum of money." Carol Barnes, who is in charge of publicity for the museum said, "Gary's generosity is evident and speaks for itself. When you are trying to raise money to sustain the operating costs of a 9/11 Museum as well as to assist other charities, imagine what your sponsors will think when they read false donation percentages like those that the Post reported? It causes harm to the museum's reputation and has a direct impact on fundraising." Of the 8 years Ground Zero Museum Workshop has been open, Gary Suson has only taken a salary in 3 of those years and a small one at that.
Retired FDNY firefighter Ralph Geidel, who lost his brother, FDNY Firefighter Gary Geidel of FDNY Rescue-1 at the Trade Center and then contracted throat cancer shortly after digging nine months full-time at Ground Zero states, "Gary Suson has raised well over ten thousand dollars for me to pay my cancer bills. Thirteen years after the WTC attacks, you can barely count on one hand who is actually helping sick and disabled 9/11 Recovery workers. He is one of them."
The New York Post, in their April 28, 2013 story reported inaccurately that Gary Suson was married, saying he "had a wife, Sherry, the vice-president of the Museum." Says Carol Barnes, "Gary Suson has never been married and furthermore, his 'wife Sherry' that the Post spoke of in the original April, 2013 story (and later amended in the online version) is in actuality his deceased mother Sherry, who died of ovarian cancer in 2010." Says Suson, "Mistakes like these are easily avoidable with some basic fact-checking. It was quite hurtful to read this."
The New York Post also inaccurately reported that Mr. Suson removed a 'twisted piece of fuselage from American Airlines Flight 11' from the WTC site. "That is 100% false," says Suson. "The small piece of fuselage on display at our museum was loaned by a Ground Zero Recovery worker to us two years after we opened, in 2007 and that worker testified to that effect in depositions. The New York Post should be well aware of who loaned the artifact to us as it is part of the court records and deposition transcripts from when our Museum filed suit against them in 2006 (Index No. 102960/06, County of New York) (Suson vs. NYP Holdings)." Suson stated, "The NY Post is aware that I didn't remove it. The mere inference to a public reeling from the 9/11 attacks that anyone personally walked off site with such a sensitive artifact would naturally breed resentment. I did no such thing. We also have the largest piece of WTC window glass in existence on display - also on loan. We are a 9/11 museum - we display artifacts and accept loans all the time. That's what museums do." The case against the NY Post was dismissed after three years due to the "Actual Malice" standard not being met. According to this standard, writing any false information about someone is not enough to render a guilty verdict in a defamation case unless it can be proven that the writer knew at the time they wrote the story that the information was known to be false.
The donation percentage story is the most recent in a series of articles published by the Post that Suson says are inaccurate. Most notably, in the 2013 story in the NY Post, Suson's title of 'Official Photographer at Ground Zero for the Uniformed Firefighter's Association' was questioned. The original 2013 Post article, which has since been amended, stated that the Uniformed Firefighters Association (UFA) disputed Suson's "Official" status and had recently sent him a cease & desist letter. According to Barnes, no such letter exists and, "Gary Suson's title, 'Official Photographer at Ground Zero for the UFA' was given to him by the UFA and was confirmed by phone with the Fire Union by many major news media outlets throughout the world in 2002 (including two times by the NY Post) prior to Gary stepping in front of television cameras or giving interviews. The New York Times confirmed with the union and wrote that Suson was fire union's photographer at Ground Zero in a May 28, 2002 story. Suson was given a signed letter to that effect from the former Presidents of both firefighters' unions to show to all media in April, 2002 when he released his photographic collection. You simply don't walk around the highly secure Ground Zero site for 7 months with unfettered access shooting images unless you are sanctioned by an authority and that authority was the fire union."
Furthermore, Carol Barnes states, "The Associated Press (AP) confirmed Gary Suson's Official Photographer at Ground Zero title in a worldwide article in 2005. You have two of the most respected names in journalism in the world, the New York Times and the AP fact checking that Gary shot officially on behalf of the UFA at Ground Zero. Nothing more is needed. No one can rewrite American history. This was his title in 2001 and that is what his title will always be."
Former UFA Trustee Rudy Sanfilippo believes he knows how these stories originated. "These stories originated from an internal feud between myself and a fellow union member. It was politics. Embarrassing or discrediting Gary was in effect doing the same to me in the eyes of some, seeing as I discovered Gary and orchestrated his entry into Ground Zero. Gary is an innocent guy who got caught up in dirty politics." The Daily News reported on September 7, 2005 that, "Suson got caught in the middle of an 'internal struggle' in the Uniformed Firefighters Association when he announced his Ground Zero Museum Workshop last week." Says Sanfilippo, "Those in the know in FDNY circles know exactly what that internal struggle refers to." The Daily News also reported in that same piece that highly respected FDNY 9/11 family members Lee Ielpi and John Vigiano praised Suson as well as his museum, calling it "tasteful" and that, "It should be displayed." Says Sanfilippo, "These Post stories that ran about Gary are simply the byproduct of a much bigger picture. It really had nothing to do with him. It isn't a mere coincidence that my final day in office as Manhattan Trustee at the Uniformed Firefighter's Association was August 1, 2005 and thirty days later, on August 31, 2005, stories began running in the NY Post claiming that Gary suddenly wasn't our Official Photographer at Ground Zero back in 2001. It's ridiculous. These stories happened for a reason and their true origins have nothing to do with Gary."
FDNY Firefighter Rudy Sanfilippo- the former Manhattan Trustee for the Fire Union who discovered Suson and secured him authorization from the union to document every area of Ground Zero states, "Gary was our Official Photographer back then. We put him in there and everyone knows that. Thirteen years later, those in the 9/11 community need to know the truth. No other papers ever picked up the stories the Post wrote on Gary. In my experience, the reason so many 9/11 families and firefighters like Gary is because he always does the right thing—He gives the shirt off his back for the 9/11 cause." Echoing Mr. Sanfilippo's sentiments is Tillie Geidel, whose husband, firefighter Gary Geidel of FDNY Rescue-1 died in action while rescuing civilians at the World Trade Center. States Mrs. Geidel, "As a widow who lost her husband at the Trade Center, I can tell you Gary Suson's photography and Ground Zero Museum Workshop are important for us 9/11 family members as well as visitors to New York City to realistically experience what went on inside Ground Zero after the attacks. His work is tasteful, healing and non-commercial, and he has been selfless in his commitment to assisting many affected families for thirteen years."
"The New York Post knows all too well who I am and my official role at Ground Zero, having written about it not only once but two times in their paper," says Gary Suson. "Their parent company, Fox News Channel did multiple stories on my work at WTC and mentioned the Uniformed Firefighters Association on-air. Regarding the Museum, we have been transparent about our fundraising, even tweeting all our donations and invite people to contact us with any questions they might have. It saddens me that the NY Post continues to question the altruistic work both I and the Ground Zero Museum Workshop have done for those involved in 9/11."
Also in the April 28, 2013 story on Suson, the Post brought up the artifacts and their removal from Ground Zero, a recurring theme in all the stories they've run on him. "In the 2006 lawsuit against the Post, retired FDNY Lt. Brian Bonsignore, a supervisory officer at Ground Zero in charge of the GPS Unit had testified under oath that he gave me permission to retain artifacts that appeared in my images," says Suson, "provided they were not personal effects - which they were not." Says Rudy Sanfilippo, "Even though the Post knows about Lt. Bonsignore's testimony, they continue to convey to the public that Gary acted in a rogue manner, taking whatever he wanted and checking with no one. That is false. Gary Suson followed all the rules at Ground Zero. Saving an artifact that appears in his image from being thrown away is not a crime. If anything, it's acting responsibly in the name of American History."
The 2013 story also mentioned a charity called MARF - Mesothelioma Applied Research Foundation expressing discontent over never, "receiving a dime" from GZMW. Says Suson, "First off, THEY came to US and asked if we would please put their banner on our website to raise awareness. To be nice, we said 'sure' and did so for free. That's it. There was never anything discussed regarding donations so no, we didn't give them a 'dime' because they are not one of our charities. The Post story misleads readers to believe we didn't keep our word."
States Suson, "I am not a politician and had no interest in getting used for a political agenda. However, that is what happened and now I need to set the record straight." The Post, in the title of their April 28, 2013 story on Suson's Museum called it a "Blood $$ Display." Says Rudy Sanfilippo, "Such vocabulary in unwarranted. It is not a blood money display. It's a tasteful and well-respected museum that not only educates visitors while honoring lost lives but also gives back to the widows and children of fallen FDNY firefighters. A simple call to the family assistance unit at FDNY headquarters can confirm Gary's numerous donations."
Mr. Suson has grown weary from the inaccurate information published in the NY Post. "The effect of all these factually incorrect stories have placed a strain upon Mr. Suson emotionally, not to mention on his relationships with some within the tight-knit 9/11 community. Gary was diagnosed by Columbia University physicians as having severe, chronic PTSD after spending seven months full-time at Ground Zero, so reading inaccurate stories about himself involving 9/11 is quite exhausting for him, not to mention it has affected the operations of the museum," says Carole Barnes.
"Both in the 2013 story and in stories past on Mr. Suson, the NY Post has continuously tried to sell to the public that he crawled inside dumpsters for artifacts, which is false," says Ms. Barnes. "Around ten years ago, Gary wrote on a 9/11 memorial website that he salvaged some artifacts from being discarded in a dumpster, meaning that once he photographed the items and conferred with his FDNY supervisors, he set them aside in the 'transfer station' at Ground Zero - thus preventing them from being tossed away. The Post has skewed this information to portray Gary as someone who crawled inside giant dumpsters at Ground Zero, which is ludicrous and never happened. We feel this is just one of the numerous ways the NY Post has intentionally tried to portray him in a negative light."
Suson states, "I'm just a normal guy from an Illinois farm who was honored to serve my country by helping out at Ground Zero like so many did and in my case, did so with my camera. Now, I can help educate others about what it was like to be there. I have had numerous health effects from spending so much time at the Trade Center and I want the New York Post to leave me alone and stop publishing inaccurate information."
Ground Zero Museum Workshop operates daily 2-hour tours of 100 Images & Artifacts in NYC's Meatpacking District. It was recently rated in the "Top 25 Museums in the USA" and is a 501c3 charity. Tickets are available by calling ZERVE at (212) 209-3370 or can be purchased online. TWITTER: '911Museum' : FACEBOOK: Ground Zero Museum Workshop