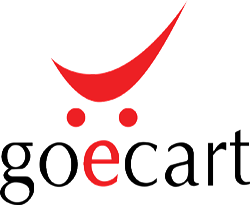 'We're excited to be sponsoring IRCE 2014,' said Manish Chowdhary, Founder & CEO. 'GoECart 360 is just the sort of solution this event is designed to showcase and perfect for the new omni-channel world.'
Bridgeport, CT (PRWEB) May 28, 2014
GoECart®, the world's leading provider of fully integrated on-demand commerce solutions, will be a Silver Sponsor at IRCE 2014, Chicago, June 10-13. GoECart will also be debuting the newest tool in our integrated ecommerce suite: GoECart 360 web-based Point of Sale (POS).
With GoECart's Next Generation web-based Point of Sale (POS), in-store selling capability is now available, completely integrated with all the back office functions of our multi-channel commerce suite. Store associates will be fully equipped with wired and wireless barcode scanners, credit card swipe terminal, cash drawer and receipt printers and will be able to:

Manage price disparity and improve customer satisfaction by giving store managers the ability to price match and perform price and shipping overrides.
Accelerate time to market by using one platform for web, mobile, and store experiences.
Reduce technology cost and complexity by replacing siloed store applications with a single commerce platform.
Enable in-store pickup and return for online and telephone orders.
Fulfill from store while maximizing profitability and customer service.
Increase loyalty and store traffic by selling and redeeming stored value and gift cards.
Increase overall business performance with a single view of the customer and inventory across all channels and the supply chain.
"We're excited to be sponsoring IRCE 2014, as we get to meet and connect with companies ranging from the biggest retailers in the world to the emerging merchants and learn about their business challenges and opportunities. This helps us prioritize, stay relevant and rapidly innovate," said Manish Chowdhary, GoECart's Founder & CEO. "GoECart 360 is just the sort of solution this event is designed to showcase and perfect for the new omni-channel world. Small and mid-sized retailers can now access the same great technology and capabilities that are needed to compete and win in today's economy without breaking the bank."
In addition to the cloud-based POS, GoECart will also be showcasing recent platform enhancements like multi-site capabilities that allow merchants to run one or more branded B2B and B2C sites from a single platform. The GoECart team will also be sharing the advancements made to our marketplaces module that provide native end-to-end integration with all leading marketplaces like Amazon, eBay, Rakuten and Sears.
Celebrating its 10th anniversary this year, the Internet Retailer Conference & Exhibition (IRCE) is the flagship event of the ecommerce industry. A gathering of retail trailblazers across every industry segment, IRCE is the event to network and learn from industry leaders of all sizes. Total attendance at IRCE 2014 in Chicago is projected to reach nearly 10,000.
Come see GoECart at booth #507 at the McCormick Place West in Chicago.
Exhibit Hall Hours
Tuesday, June 10 | 4:00 p.m. to 7:00 p.m.
Wednesday, June 11 | 9:00 a.m. to 6:30 p.m.
Thursday, June 12 | 9:00 a.m. to 4:00 p.m.
About GoECart
GoECart provides integrated, on-demand ecommerce solutions that empower retailers to sell more goods and services more efficiently. GoECart 360 is the world's only cloud-based software suite that unifies every step of a multi-channel, multi-location business – from ecommerce, contact center, in-store POS and order management to marketing, merchandising, marketplaces, inventory, fulfillment and support. We help companies grow revenues, automate business processes, lower IT costs, and achieve greater profitability.