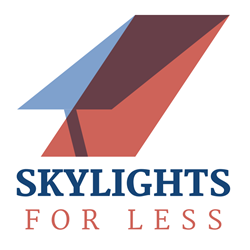 Jay Shultis, owner of Skylights For Less, says, 'We're really happy to be in a position at Skylights For Less to help students cover some of the costs of college and showcase their creative talents with our Skylight Effects Scholarship.'
Blacksburg, VA (PRWEB) May 29, 2014
Natural light streaming through a VELUX Skylight can improve the quality and comfort of any room, and at Skylights For Less, we've made it our mission to help our customers utilize skylights to enrich their lives and their homes. Now, we're giving students a chance to discover the beauty of skylights.
The Skylight Effects Scholarship is a $500 scholarship opportunity that can be used for tuition, books, room and board or any other collegiate expense. Eligible students must be enrolled in an accredited college or university in the United States, have a GPA greater than 2.5, and be an American citizen or have a student visa.
Jay Shultis, owner of Skylights For Less, says, "We're really happy to be in a position to help students cover some of the costs of college without incurring added debt. This is a unique opportunity for students to stretch their creative muscles and consider just how large an effect natural light can have on a room."
Students who wish to participate will submit before and after images of a room without a skylight and then the same room with the skylight installed. Each submission should establish a contrasting relationship between the quality of a space both with and without the natural light provided by skylights. This could be before and after photos of a room with and without skylights, or it could be drawings/renderings of how the student imagines a room or place could be improved with the additional natural light provided by a skylight or Sun Tunnel. Photo-shopped images depicting proposed before and after scenarios are welcome.
The winner of the scholarship will artistically capture the charm provided by the addition of a skylight or Sun Tunnel installation to an existing room or structure.
Given the subjective nature of artistic contests, final judging will occur on Facebook. The top submissions will be posted to the Skylights For Less Facebook page, where the post that attracts the most "likes" will be awarded the scholarship.
Skylights For Less is the premiere VELUX authorized online retailer for the entire VELUX Skylight, VELUX Blind and VELUX Sun Tunnel lines. We are on hand to help customers meet their lighting needs for both direct and indirect lighting options. We also carry VELUX Roof Windows, VELUX Maintenance Free CMA acrylic bubbles and VELUX Roof Hatches, which allow for easy roof access.