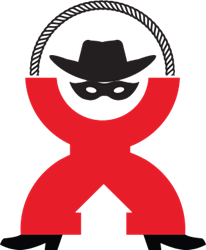 Denver, Colorado (PRWEB) May 29, 2014
Local mortgage lender, Jason M. Ruedy, also known as The Home Loan Arranger, is optimistic that mortgage interest rates will stay low for many years into the future.
Based on a combination of statements made by Federal Reserve Bank of New York President William Dudley which were published in a Bloomberg.com article on May 20, 2014 entitled, "Fed's Dudley Sees 'Relatively Slow' Pace of Tightening" and comments that appeared in a May 20, 2014 article on Money.CNN.com entitled, "3 Reasons Interest Rates Will Stay Low for Years," Mr. Ruedy is hopeful that prospective homebuyers in the United States will not see mortgage rates reminiscent of the 1980s any time in the near future.
"In the early 1980s, the interest rates for 30-year fixed mortgages were as high as 18 percent. I believe the chances of interest rates hitting that level again - any time in the foreseeable future - are unlikely. We are living in an era of low interest rates on 30-year fixed rate mortgages, which are hopefully going to remain low for quite some time." - Jason M. Ruedy, The Home Loan Arranger
According to the article on Money.CNN.com, "If the Fed wants to continue stimulating the economy, this means it may have to keep interest rates lower than usual to achieve the desired impact on the economy."
Mr. Ruedy believes that based on information gleaned from numerous media sources, the economy in the United States is beginning to show signs of stabilization. However, if the Federal Reserve decides to raise short-term interest rates too quickly, it could have a negative impact on the housing market as well as the economy as a whole.
"Home buyers may not be able to obtain the unusually low mortgage interest rates that were available in 2012 and 2013, but today's interest rates are still incredibly low. Now is a great time to purchase a home with a mortgage and/or to refinance an existing mortgage that has a relatively high interest rate compared to today's rates. When mortgage interest rates are low, there is a greater opportunity for people to purchase the homes they've always wanted with monthly payments they can afford. I'm here to make sure potential homeowners are able to obtain mortgages with the lowest interest rates possible." - Jason M. Ruedy, The Home Loan Arranger
About The Home Loan Arranger:
Mr. Jason M. Ruedy, also known as The Home Loan Arranger, has 20+ years of experience in the mortgage business. His company was built around the crucial principles of hard work, discipline, and determination. The Home Loan Arranger evaluates client applications quickly and efficiently and structures loans with the best possible terms. Mr. Ruedy is successful in achieving loan closings for clients while meeting their highest expectations. Jason M. Ruedy is ranked #2 in the state of Colorado by Scotsman Guide, which is the top leading resource for mortgage originators.
For media inquiries, please contact Mr. Jason M. Ruedy, "The Home Loan Arranger":
The Home Loan Arranger
512 Cook St #100
Denver, CO USA
Phone: (303) 862-4742
Toll Free: (877) 938-7501
http://www.thehomeloanarranger.com/