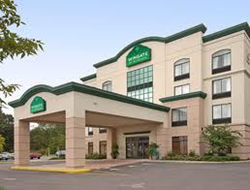 We are dedicated to offer the best of parking services....with maximum customer comfort.
Norfolk, VA (PRWEB) June 04, 2014
Greenbee Parking, one of the fastest growing airport parking services in North America, has been lauded for their innovative offers, great new deals and their amazingly affordable Norfolk airport parking rates in the latest airport reviews. The young entrant to the scene has already made a name for itself with their user-friendly deals and options that have completely changed the way people are looking at parking experiences and expenses from now on. What they have done is present a wide range of deals for their customers to choose from without attaching a premium tag to their services. The latest reviews amongst their customers show that these customers have not only enjoyed their services but have also been very elated to see great savings on their parking expenses.
"At Greenbee Parking, we are dedicated to offer the best of parking services and introduce the most innovative offers to bring about maximum customer comfort," said Christine Cooper – Marketing Coordinator, Greenbee Parking. "The latest reviews have been a major source of inspiration for us and we hope to come up with more deals at affordable Norfolk airport parking rates to enhance our service portfolio."
Norfolk International Airport Parking Information
Norfolk International Airport is a busy airport that serves the central business district of Norfolk, all cities and regions falling under southeast Virginia as well as northeast North Carolina. It falls under the category of primary commercial service airport and is included in the National Plan of Integrated Airport Systems for 2011–2015 since it records over 10,000 passenger enplanements per year. Served by leading carriers like American, Delta, Southwest, United and US Airways, the airport is connected to all major cities in the US as well as worldwide. This third-busiest airport in Virginia has seen major upgrades in the recent past including its retail and service amenities as well as its parking services. In this they have been further aided by dynamic young players like Greenbee Parking who have offered travelers 30-75% savings on their parking expenses with cheap Norfolk airport parking rates, along with great deals.
The Greenbee Airport Parking Solution
Greenbeeparking.com is the connection between consumers and parking vacancies in close proximity to major airports and seaports. The parking spaces are very affordable because the company has negotiated discounted rates with major hotel chains for the parking spaces that are not currently occupied. Here's how it works.
Greenbee Parking puts the available inventory of parking spaces on their website to be reserved by business and leisure travelers looking for cheap airport parking. This alternative method for finding parking equates to significant savings for the traveler. You can learn more about their offers from (http://youtu.be/RWc3dqhugFA) or via the web at http://www.greenbeeparking.com.
About Greenbee Parking
Greenbee Parking is the nation's most innovative long term parking company, with a new way of making long term parking affordable. The company is rapidly adding new airports to its network.