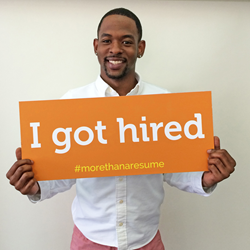 After tremendous success on the east coast, and more lately in many other cities, we are hoping Apploi will have the same response in L.A.
(PRWEB) May 28, 2014
This week, Apploi, the New York City-based tech company launched its jobs and hiring ecosystem in Los Angeles. Following its initial successes on the east coast, Apploi has been executing an aggressive rollout that includes Chicago and San Francisco in only the past two weeks.
Launching in Los Angeles furthers the tech innovator's mission to provide wider access to employment. Apploi partners with malls (such as the premier mall on Santa Monica Boulevard), local employment agencies and companies. They work with well over a thousand companies across the nation, and have tens of thousands of new job seekers joining each month to find work, up-skill, and become part of the community.
The Apploi technology and member companies, along with its network of unique jobs content, enables jobseekers, including those without Internet or computer access, to find and apply to jobs from iPad-kiosks installed throughout the city. Jobseekers can also apply directly from their own mobile device using the Apploi App downloaded for free from the App Store.
Apploi's unique platform showcases interactive applications that include video and audio questions, and more, making the hiring process more instantaneous, effective, and personality-focused for both jobseekers and employers.
"We have been focused on rolling-out Apploi across that nation, to provide in some cases first-time access to jobs." said Adam Lewis, CEO of Apploi. "After tremendous success on the east coast, and more lately in many other cities, we are hoping Apploi will have the same response in L.A."