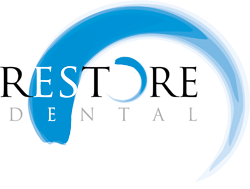 Changing the way you go to the dentist.
Bentonville, AR (PRWEB) May 27, 2014
It's time to really smile because Restore Dental is now offering more than just the ordinary dental exams and cleanings. Bentonville's leading dental center is making strides towards better educating their patients on oral health and is now using Intraoral Cameras, the industry's most sought-after dental care technology.
The Intraoral Camera is designed to record video or capture detailed still photography inside of the mouth. Restore Dental utilizes the camera to take 12 pictures within two minutes to show patients the condition and current state of their teeth and gums.
The new IRIS Intraoral Camera is a precision optical instrument that features a user-friendly five-point focus wheel, a specially designed soft-tip with eight-point LED lighting and Sony's Hi-Resolution CCD for the finest picture quality. After years of innovative development, the IRIS Intraoral Camera has made its mark as one of the most widely used technological instruments in the dentistry field.
By using this top of the line technology, Dr. Lindsay English and the Restore Dental team can more efficiently educate patients with full, detailed views of what exactly is taking place regarding their oral health. The images delivered by Intraoral Cameras projects a unique image of teeth and gums that a person would not be able to ever see on their own.
To learn more about Intraoral Camera technology, visit http://www.digi-doc.com/products/item/16-iris-intraoral-camera.
Dentist Dr. Lindsay English and the Restore Dental team work tirelessly to ensure all dental needs are met. They aim to be the leading culture that provides affordable, modern, one-visit dentistry. Taking care of the customer is not a cliché at Restore Dental. It is about being customer driven and engaging to find out what they want, and helping to reach their goals. The same is true for Restore's dentists, team members and vendor partners. At Restore Dental, their goal is to deliver the best dental treatments possible. They want their customers to experience the benefits of a healthier mouth and a healthier smile. Contact their office, located in Bentonville, AR, to schedule a complimentary consultation today.