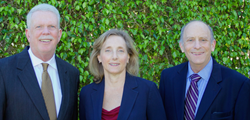 Never before have three of the most experienced Engineering & Valuation Program senior leaders of the IRS been available to represent taxpayers in need of assistance.
(PRWEB) May 28, 2014
Former IRS Senior Leaders have created Engineering & Valuation Risk Solutions, LLC.
At the IRS, they provided the leadership to build a cohesive national program from what were disjointed specialist groups buried within different IRS business units.
They possess the knowledge and expertise of the issues you face today with IRS engineers and valuators. Howard, Dorothy and Rick can resolve highly contentious issues of research credit, conservation easements, estate and gift tax valuations, cost segregation, and numerous others. They have a unique perspective and knowledge of the audit process, issues, talents, skills and vulnerabilities of the professionals and leadership at the Service. This sets them apart and provides you the best choice among others dominating the field today.
Their strength lies in delivering solutions to high-risk areas through issue evaluation, strategy development, mediation and dispute resolution. They offer common sense solutions to IRS tax controversies, marital dissolution valuation problems, evaluation of damages, assistance with international income allocation issues, appraisal of non-cash charitable contributions, estate and gift tax matters, and many others.
Engineering & Valuation Risk Solutions, LLC is available immediately to consult with you.
Contact them at 954-840-0440, or visit their website at http://www.engineeringvaluationrisksolutions.com/