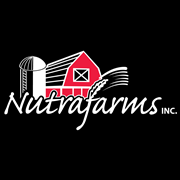 Nutrafarms has replaced high priced retail operations with a direct to home approach, which can offers great value and quality to our customers.
Barrie, Ontario (PRWEB) May 29, 2014
Nutrafarms is an Ontario-owned and operated food distributor that is proud to offer naturally grown livestock and vegetable products. The company prides itself in providing its customers with transparent food items, allowing them to see, taste and understand what they're putting on the table.
The company has a "no fine print" guarantee on quality, with an uncompromising commitment to ensure that products provide maximum dining enjoyment, similar to that of a world-class restaurant. When customers make a purchase from Nutrafarms, they are essentially supporting their local community. Unlike making some of the purchases from a grocery store, they are guaranteed that the product purchased comes directly from a Canadian farm. The products are raised on family farms throughout Ontario and abide by the strictest farming principals.
"We always operate with the end consumer in mind," says VP Sales and Marketing, David Steele. "Most Ontario families buy from high priced specialty stores when looking for premium products and packaging. For this reason, eating first-class products on a daily basis was not affordable until now. Nutrafarms has replaced high priced retail operations with a direct to home approach, which can offers great value and quality to our customers."
A special, simplified distribution process means that the middleman has been eliminated, allowing product to be competitively priced and marketed. Unlike mass produced meats on enclosed farms, animals do not receive growth hormones or antibiotics. The Nutrafarms animals are raised free range from birth and live a healthy, natural life. Calves are born in a cozy barn with clean hay, drink from a natural spring and graze freely for months before weaning. They are free to graze on an open pasture and feed themselves. Additionally, they receive a natural diet of grasses and legumes, which gives our meats a superior taste and nutrition.
Nutrafarm's beef contains less overall fat and saturated fat, elevated levels of Omega 3 and Omega 6 essential fatty acids, and is a source of beta-carotene and conjugated linoleic acid (CLA). Part of its superior taste comes from the old-fashioned way of aging beef for between 3-6 weeks, and they are harvested between 22-4 months. Major factories have abandoned the aging process because it raises interest costs and ties up capital.
The Nutrafarms commitment extends even further than providing local residents with exceptional meat. By raising livestock in a stress-free manner, it helps care for the environment. The pastures protect the soil from surface damage and build soil organic matter and organic tilth. With local farms that have been raising animals for generations, Nutrafarms aims to pave the way for a safer alternative to mass-produced products.
NutraFarms, Inc.
647 Welham
Barrie, ON L4N 0B7
(705) 722-5842
http://nutrafarms.ca