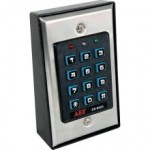 NYC, NY (PRWEB) June 19, 2014
Rolling Gate NYC, the leading gate repair and servicing company in New York City, is introducing its customers to an innovative remote gate access control system. The system is designed to offer more control over security along with the convenience that isn't possible with manually handled gates. The company has utilized high-end technology to make the system more reliable than other similar systems available in the market.
According to the spokesperson for the company, numerous factors were considered in order to design a system that overcomes problems and issues related to remote access controllers. Explaining how their system eliminates these problems, the spokesperson said, "Rolling Gate NYC is a company known for its quality and commitment to deliver the best. We don't just repair and service gates and doors, we actually ensure your security as well as convenience. That is why we invested immensely huge amount of time, efforts and expertise in creating an optimized system that is free of flaws generally associated with this technology."
While highlighting the problems faced by consumers, the spokesperson commented on the need to educate the users regarding proper usage and control of the system. Since most of the repair jobs are related to issues that result from mishandling and misuse, Rolling Gate Repair NYC installation team follows a systematic procedure to advise the customers in this aspect. "We believe that proper usage can ensure error-free operation and the security this system is designed to offer. Our team will help you avoid malfunctions as much as possible," the spokesperson adds.
Rolling Gate Repair NYC aims to maximize the value for their customers by offering their high tech remote gate access and installation service at highly competitive prices. The company is offering their product to commercial as well as residential customers. According to the spokesperson, there is a rising demand of remote access control system for residential properties. However, he pointed out the lack of companies who are catering to that specific demographic in New York.
The spokespersons further explained the difference between the requirements of different types of businesses as well as residential customers. "We offer customized solutions streamlined for your budget and requirement. For businesses, we can include high tech security devices and incorporate it with telephonic system. For homes, we can keep it simple, functional, yet cost-effective."
The company offers 24/7 service installation, repair, and maintenance service. Rolling Gate NYC has hired some of the most qualified and experienced technicians with in-depth understanding of remote access control system. The team ensures timely and problem-free installation within the shortest period of time. You may also schedule an appointment with a technician. Visit Rolling Gates NYC web site at Rolling Gate NYC.